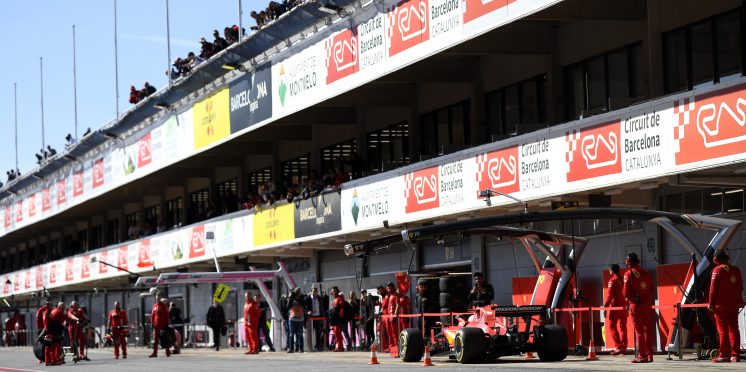 F1 targeting 15-18 races with 2020 season to start in summer
Formula 1 is "fully committed" to staging a world championship in 2020 with a revised calendar of 15-18 races a clear target, insists CEO Chase Carey.
Amid the continuing spread of COVID-19 globally the opening eight races have been called off, with no clarification as to when the campaign will officially start.
F1 chiefs have acted quickly with race promoters to postpone/cancel upcoming grand prix's. As it stands the seasons first race is due to take place on June 14 for the Canadian Grand Prix.
Providing an update on the current situation, Carey was wary of further events being affected by coronavirus but is expecting the championship to commence some time in the summer.
"Over the past week, Formula 1, the ten F1 teams and the FIA have come together and taken rapid, decisive action as part of our initial response to the COVID-19 pandemic," Carey said.
"While at present no-one can be certain of exactly when the situation will improve, it will improve and when it does, we will be ready to go racing again. We are all committed to bringing our fans a 2020 Championship Season.
"We recognise there is significant potential for additional postponements in currently scheduled events, nonetheless we and our partners fully expect the season to start at some point this summer, with a revised calendar of between 15-18 races."
Following revisions to the annual summer shutdown period, Carey says F1 "now intends to race through" the August break and "fulfil lost events from the first part of this year".
While Carey recognises the season is scheduled to finish late November, he is anticipating agreeing an extension to a December slot.
"As previously announced we will utilise the summer break being brought forward to March/April to race during the normal summer break period, and anticipate the season end date will extend beyond our original end date of 27-29th November, with the actual sequence and schedule dates for races differing significantly from our original 2020 calendar," he said.
"It is not possible to provide a more specific calendar now due to the fluidity of the current situation but we expect to gain clearer insights to the situation in each of our host countries, as well as the issues related to travel to these countries, in the coming month."
---