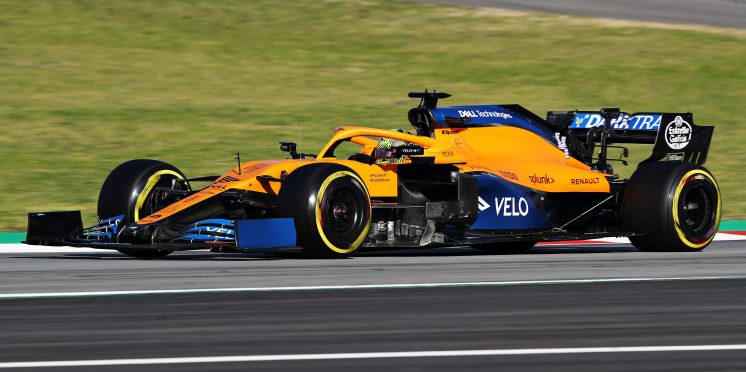 Rules delay won't impact McLaren's 2021 Mercedes engine deal
McLaren's deal to switch engine suppliers in 2021 is still on despite Formula 1 pushing back the new rules package by a further year.
At the end of last year, McLaren announced it had agreed a contract with Mercedes for the German manufacturer to supply them with power units from next season.
Both parties will resume a long-term partnership that originally lasted 19 years, resulting in three drivers' titles and one constructors' championship.
The Woking-based outfit's decision to change engine suppliers was supposed to occur at the same time as F1's anticipated regulation changes.
However, due to the coronavirus outbreak causing disruption to the 2020 schedule, F1 and the FIA agreed with teams to postpone the technical regulations until 2022.
This will result in teams carrying over their 2020 cars into next year, although the new budget cap will come into effect as originally planned.
According to The Race, it is understood McLaren's engine agreement with Mercedes will not be affected.
It is expected that in order to facilitate the change, McLaren will need to adapt this year's chassis to fit the Mercedes power unit.
There had been concerns that compromises may have had to taken given the MCL35 is tailor-made to the certain elements from the current Renault engine.
McLaren will be the fourth team on the grid to be supplied with Mercedes engines, along with midfield rivals Racing Point – transitioning to Aston Martin in 2021 – and Williams.
Team boss Andreas Seidl, who began his role in 2019, was the catalyst in securing the deal, which it hopes will aid its return to the sharp end of the grid.
Last season McLaren recorded its highest finish since 2012, the year of its most recent victory, claiming fourth place in the 2019 standings.
---