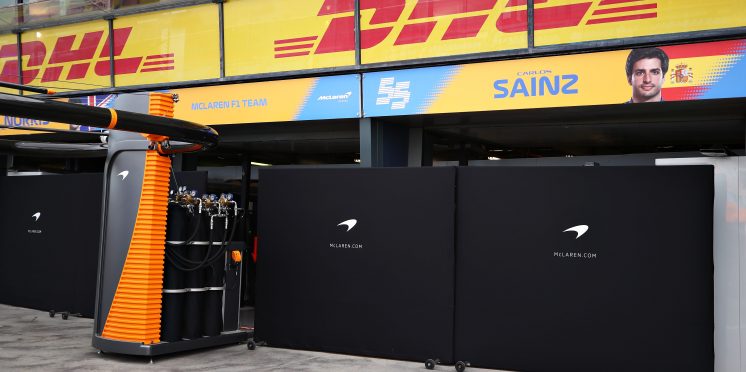 McLaren team member no longer showing symptoms of coronavirus
McLaren has revealed the team member that tested positive for coronavirus at the Australian Grand Prix is "recovering well" and is now showing no signs of symptoms.
On the Thursday in Melbourne, McLaren announced it was withdrawing from the season opener after one of its personnel contracted the virus.
The chain of events ultimately led to the cancelation of the race, with uncertainty now hanging over when the campaign is expected to begin.
As a precaution, McLaren placed 14 of its members on a 14-day quarantine, but despite the ordeal, CEO Zak Brown said his team was in "good spirits".
"I'm happy to report that our team member affected with the virus is recovering well and the symptoms have gone and our people in quarantine are in good spirits," said Brown, as quoted by Crash.net.
Brown said of his decision to pull out was "the hardest decision I've had to take but as CEO it was the easiest".
While paying tribute to this employees, Brown added McLaren had plans in place in preparation for such an eventuality.
"I'm proud of how the whole team, both in Australia and back at base, handled the situation in a moment of real pressure and concern for their colleagues," he said.
"The focus, calmness and professionalism was outstanding across the team. We had leaders stepping up everywhere and that is testament to our people.
"We had been continually scenario-planning together with the team back in the UK, so we knew what our options were in the event of various outcomes.
"Andreas [Seidl, team principal] and I already agreed that if we had a positive case in the garage there was only one option. Our people come first and Andreas feels very strongly about this too.
"When the news came through on Thursday evening Andreas and I were at dinner with one of our shareholders.
"We immediately returned to the team hotel to join our race team leadership and while Andreas focused on leading the team, I focused on our board and shareholders, who were absolutely supportive I must say, while informing the other teams, F1 and the FIA."
---