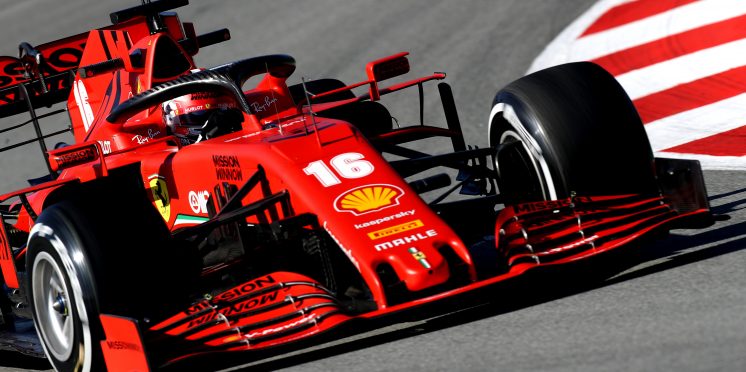 Ferrari ditched own DAS concept over legality fears
Ferrari abandoned its own attempt to run a DAS-style system similar to rivals Mercedes due to concerns it would be deemed illegal.
On day two of the first week in pre-season testing Mercedes caused a stir when it revealed its DAS innovation, that is designed to adjust the toe angle of the front tyres though moving the steering wheel forward and backwards.
The opposing teams have questioned whether the device falls foul of Formula 1 regulations, with the FIA having banned it for 2021, as they ponder pursuing their own creation.
Ferrari's team boss Mattia Binotto said it opted against developing the system previously, and is unsure it will be a benefit to car performance.
"The DAS system is something we considered in the past, but we didn't design and develop," said Binotto, as quoted by Motorsport.com.
"The reason why is the legality matter, which we didn't clarify with the FIA at the time.
"[But] secondly because we believe it's not worthwhile, at least for our car and our car concepts. We are looking at what the others are doing. At the moment, it's really a question mark. I'm not sure we'll develop it."
Mercedes clarified that it devised the Dual Axis System over a year ago and had been in contact with the FIA in that period.
The governing body believes it adheres to the rules, but when asked his opinion on DAS, Binotto was keen to avoid giving his own judgement.
"I think it's difficult for us to judge," he said. "In terms of the exact system, I'm pretty sure the FIA will make their own judgement."
---