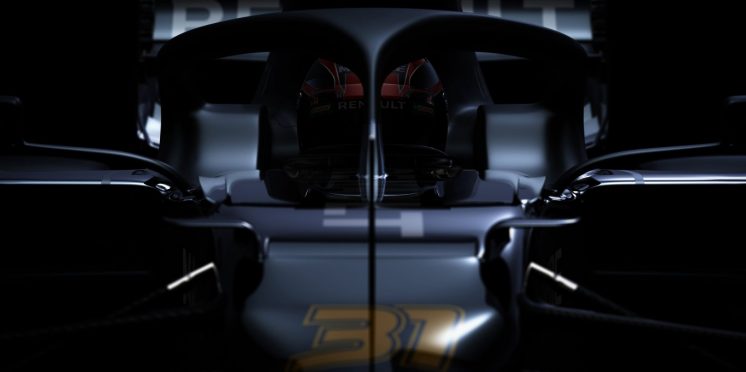 Renault targeting fourth in 'pivotal' 2020 season
Renault has set the target of regaining fourth place in the constructors' championship in what it has labelled a "pivotal" 2020 season.
After finishing as the highest-placed midfield team in 2018, Renault went into last year aiming to both consolidate its position and close the deficit to the top three teams.
The French manufacturer, however, slipped backwards due to a series of issues in developing the RS19, finishing fifth some 54 points behind McLaren in P4.
With its 2020 challenger teased at a launch event in Paris, team principal Cyril Abiteboul outlined the challenges and objectives the team is facing this season.
"Taking back fourth position in the constructors' championship remains the objective over a season that will be more hotly-contested than ever," Abiteboul said.
"For the coming season, we must respect the three priorities identified during the off-season: reliability from the get-go; ensure a high level of development very early in the season and have a good conversion rate on track.
"However, we also need to regain confidence and reinforce team spirit to get the best from everyone, and to maximise our chances each race weekend during this unprecedented long and challenging season.
"2020 is also a pivotal year that marks the end of one cycle and the preparatory phase of another. This year must see us setting the best possible course for the major regulation changes of 2021. The organisational changes made in the second half of 2019 are with this firmly in mind."
This year marks Renault's fifth season back in Formula 1 following its takeover of Lotus in late-2015, but in 83 races it has failed to register a top-three finish.
While it plans to put a lot of energy into rebuilding from last year, the lure of the 2021 regulation changes has the Enstone team optimistic for future success.
"This year, Renault will continue its very proud and long-standing history in Formula 1 into a new decade, our sixth consecutive in the sport," Renault president Jerome Stoll said.
"2020 is a significant year in a number of ways. We aim to recapture the positive momentum from our first three years since returning to Formula 1 while preparing for next season, which will represent a new cycle for all teams.
"Having completed our initial construction phase, we are more determined than ever to be ready to attack and take advantage of the 2021 technical changes."
---