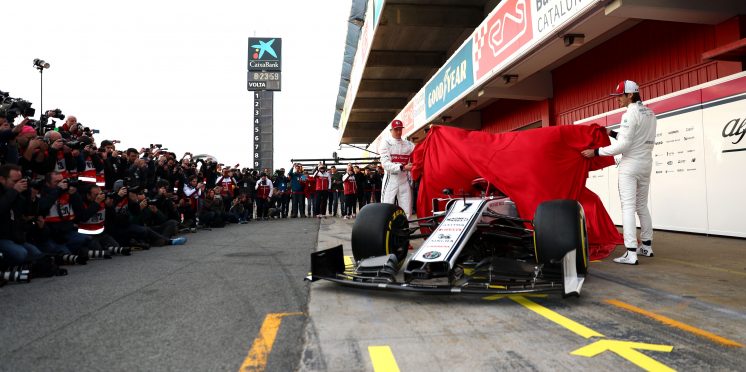 Alfa to launch 2020 car at first test
Alfa Romeo will reveal its 2020 challenger on the opening day of pre-season testing in Barcelona, the team has confirmed.
The team has chosen to wait until the morning of the first test to publicly unveil the new car, which begins on February 19.
With testing renowned for commencing at 9am, the launch is due to take place beforehand in front of the team's pit garage.
2007 Formula 1 world champion Kimi Raikkonen will contest his second season at the Hinwill-based outfit, who gave the Finn his debut back in 2001 as Sauber.
Raikkonen is set to become the most experienced F1 driver of all time as he closes on Rubens Barrichello's record of 322 grand prix starts.
The second Alfa will be occupied by Italian Antonio Giovinazzi in his second-full year in the championship.
Both drivers will be joined by new development driver Robert Kubica, who reacquaints himself at the Swiss team 11 years after his departure.
Following Kubica's arrival with Polish sponsor PKN Orlen, Alfa will be known as 'Alfa Romeo Racing Orlen' in 2020.
Seven of the 10 teams on this year's grid have now confirmed their launch dates, with only Red Bull, Williams and Haas yet to reveal details.
---