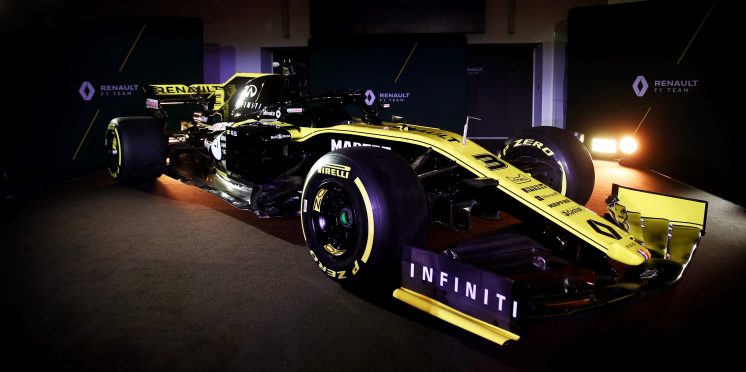 Renault reveal Paris launch for 2020 car
Renault has become the latest team to reveal a date for the launch of its 2020 Formula 1 car.
The Enstone-based outfit confirmed it would remove the covers on February 12, a day after Ferrari presents its car to the public, with the event held at L'Atelier Renault in Paris.
Daniel Ricciardo remains at the French team for a second season, joined on by ex-Force India and Manor driver Esteban Ocon, who returns to the grid after a year on the sidelines.
The duo has well over 200 grand prix's combined, with the line-up Renault's fifth different driver pairing in five years.
Following its takeover of the Lotus team in 2015, this year marks the fifth season of Renault's F1 project.
Despite Ricciardo's arrival from Red Bull in 2019, the team suffered a disappointing campaign slipping to fifth in the standings behind engine customers McLaren, having finished fourth the previous year.
In the four seasons since its revival, Renault has yet to record a top-three finish, a target very much aligned with the team for 2020.
Personnel changes over the winter has resulted in technical director Nick Chester departing in favour of former McLaren and Ferrari tech chief Pat Fry and Dirk de Beer to boost the technical team.
---