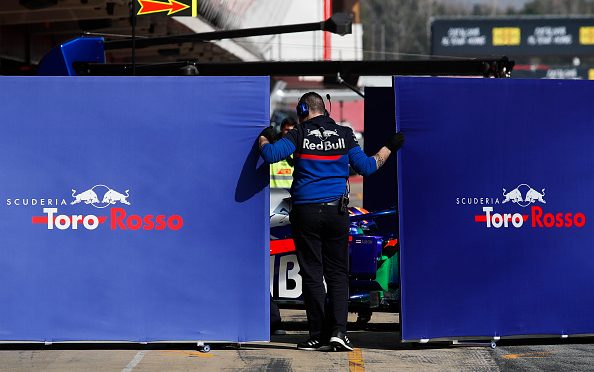 FIA forbids teams from hiding cars in testing
Formula 1 teams will now be no longer allowed to hide their cars during testing under a new rule agreed by the FIA.
Previously, there has been no restriction that lawfully requires teams to display their cars during testing, unlike at a grand prix weekend.
It has become a common theme that, to prevent rivals from seeing development secrets once cars hit the track for the first time in February, teams use screens to hide them from view.
This has prevented fans in attendance from an opportunity to see teams woking on the cars whilst in the pit garages.
At the latest meeting of the World Motor Sport Council, the FIA agreed to introduce a rule change that prevents cars from being hidden once they break cover in testing.
In a statement from the governing body, it said: "Wording to prevent teams from covering their cars during winter testing, in order to make these events more appealing to the media and fans."
A series of other tweaks have been made to the sporting and technical regulations for 2020, including the sampling and testing of fuel that ensures compliance with the rules.
Elsewhere, F1 will revert to a traditional chequered flag from next season to signal the official end of a grand prix following the move to a electronic panel this year.
In October's Japanese Grand Prix, a system error meant the panel was shown a lap too early, allowing Sergio Perez to regain his ninth place despite having crashed with Pierre Gasly on the final lap of the race.
The rules will still apply should the chequered flag be waved earlier than scheduled, with the race result being declared at that moment.
---