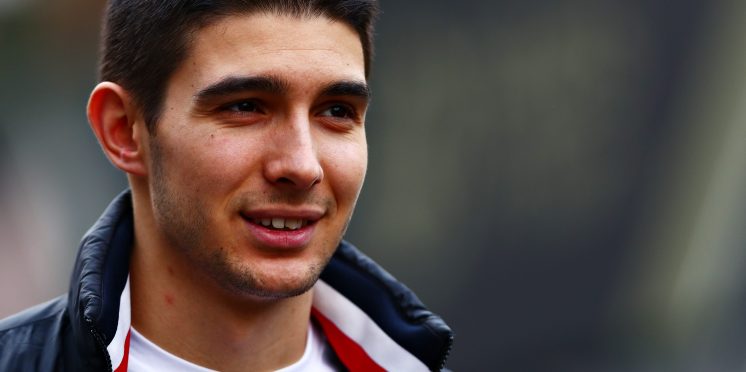 Ocon hails 'fantastic feeling' on F1 return for Renault
Renault's new-for-2019 singing Esteban Ocon says it was a "fantastic feeling" to be back in cockpit as he completed his first outing for the French outfit.
Ocon will rejoin the Formula 1 grid in 2020 after a year away from racing as he takes Nico Hulkenberg's seat to partner seven-time grand prix winner Daniel Ricciardo.
Having spent most of 2019 as Mercedes' reserve driver, the German manufacturer allowed Ocon to be released to join Renault for the post-season two-day tyre test in Abu Dhabi.
The Frenchman, who drove for Manor, Force India/Racing Point during his first F1 stint, was eighth fastest on the opening day, and was in high sprits on his return to action.
"It's a fantastic feeling, to be back," Ocon told media, as quoted by Motorsport.com. "I was so excited for today, I've been waiting for that day for months and finally it happened.
"Good first impression, the team gave me a very warm welcome, which is always very satisfying. Seeing some old faces, some new faces as well, which is great.
"And we properly started to work on all the little details, and towards the afternoon I started to get closer and closer to the limit."
Asked for his first impressions of the RS19, Ocon said: "It felt good. Obviously there's always a lot that you can improve, but yeah, the engine is also something new for me since a couple of years – good power.
"Then, of course, the balance, you need to always work on it. I think we have a solid base that we can continue [from] tomorrow."
---