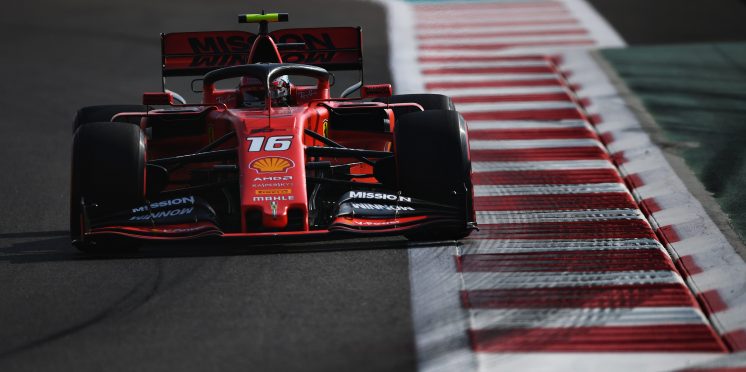 Ferrari was aware of risks before Abu Dhabi qualifying mix-up
Ferrari Formula 1 boss Mattia Binato admits Ferrari "screwed up" in Abu Dhabi Grand Prix qualifying but had been aware of the risks it was taking in Q3.
To compensate for its lack of pace in the third sector, the Italian outfit opted to send both of its drivers out last for their final attempts in the pole position shootout.
However, Sebastian Vettel and Charles Leclerc encountered traffic on their out-laps, causing them to back off at the final corner and find space to start a flying lap.
Although Vettel made it over the line before the chequered flag, Leclerc was unable to set another lap. The pair could only manage the fourth and fifth-fastest times, ending four-tenths adrift of the pole time.
"We were not too competitive today, especially losing a lot of time in the last sector," Binotto told Sky F1.
"I think on the last attempt we tried to do whatever we could to take some risks, as well with the track improvement, so being the last going out of the garage.
"We knew it was already tight but that was a conscious choice but it was too tight with the traffic we found and we screwed up.
"I think here we were completely aware and conscious of what could have been the risks. So it was a risk we knew that we were taking but it didn't work today."
Ferrari has split its drivers strategies for the 2019 season finale, with Leclerc starting on the favoured medium tyre and Vettel on the grippier soft tyre.
---