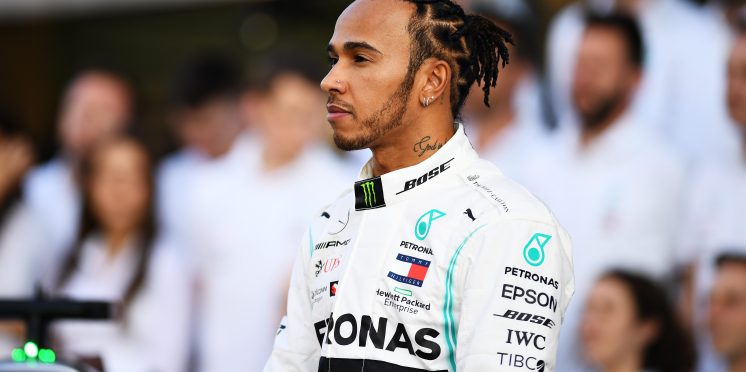 Ferrari: Hamilton availability for 2021 can only 'make us happy'
Ferrari can only be "happy" that Lewis Hamilton is on the driver market for 2021 with his Mercedes contract expiring next year, says team boss Mattia Binotto.
Hamilton is among several Formula 1 drivers whose current deals run out at the end of 2020, with current Ferrari drivers Sebastian Vettel and Charles Leclerc, and Red Bull's Max Verstappen also out of contract.
The six-time world champion admitted he was not looking forward to beginning negotiations with Mercedes, but, despite being linked to Ferrari, it is expected he will extend his stay with the German manufacturer.
Asked if he would grab the opportunity to sign Hamilton should he remain available, Binotto said, as quoted by Motorsport.com: "Lewis is certainly an outstanding driver, a fantastic driver.
"Knowing that he's available in 2021 can make us only happy, but honestly it's too early for any decision. We are happy with the drivers we've got at the moment.
"Certainly at one stage next season we will start discussing and understanding what to do."
Off the back of his drivers colliding in the Brazilian Grand Prix, Binotto said both Vettel and Leclerc understand the situation was "not acceptable".
But when pressed as to why no details from last week's meeting at Maranello had been shared, Binotto felt it was a private matter not worth discussing.
"Is there one driver more to blame than the other? I think it's not important," said Binotto. "Maybe that time it could have been Seb, maybe next time it could be Charles.
"They are two drivers, fighting, and they can make mistakes. What's important is to know the next time, it's not happening again.
"There's not much to discuss. It's been between us, something we discussed at our factory, and I'm happy to keep it between us."
---