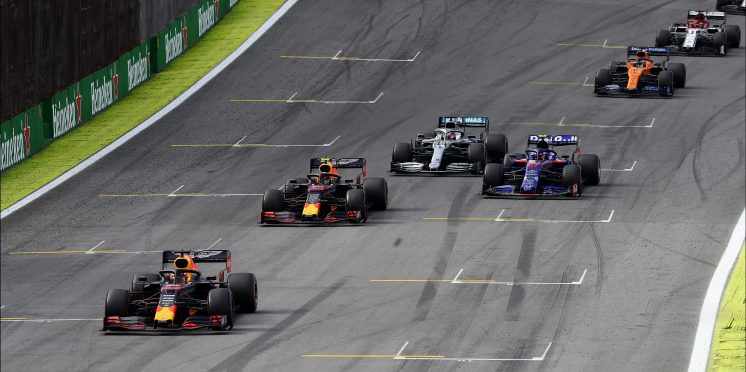 Team bosses unconvinced budget cap will shake-up F1 pecking order
Formula 1 team bosses have doubts the planned budget cap for 2021 will have an instant impact in shaking up the pecking order.
With the aim of making the grid a more level playing field to prevent teams with bigger budgets outspending rivals in development, a cost cap of $175 million will be installed as of 2021.
It forms a key part of the championships's major regulation overhaul, in line with Mercedes, Red Bull and Ferrari's domination having each claimed every win of the V6 hybrid era.
However, Haas team principal Gunther Steiner believes until the budget cap comes into force, the big three teams will still retain their advantage in the first year due to greater resources.
"As always, the big teams will always have an advantage," Steiner said, as quoted by Crash.net. "They just have more resources and more people to develop the 2021 car to the new regulations, while at the same time developing a 2020 car.
"The budget cap comes in place in 2021. In the first years I don't see a big difference in how the pecking order between the teams stacks up. There will still be the big three and then the rest. We know that."
McLaren F1 chief Andreas Seidl echoes Steiner's concern, insisting the budget cap won't have an immediate affect.
"The big teams are not just there because of having more money, they simply do a better job compared to us," said Seidl, as quoted by Motorsport.week.
"The budget gap is important as it's the only chance to have a level playing field in the future.
"It will take time before the budget cap washes out. It's not a secret we're in favour of the regulations, we supported FIA/FOM a lot, it's the next important milestone on our way back."
Steiner, nevertheless, is fully behind the rule changes despite his criticism, and is optimistic they will allow for a greater variety in race results.
"Hopefully, the gap closes a little bit to the big ones over time. For sure, we will try to do our best with whatever we have got to develop a good 2021 car," he said.
---