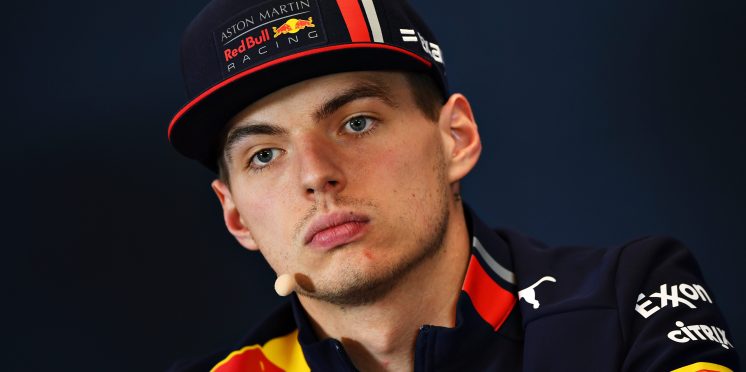 Verstappen hits back at Hamilton/Vettel over Mexico criticism
Max Verstappen says Lewis Hamilton's comments post-Mexico on his aggressive driving style which Ferrari's Sebastian Vettel echoed were "disrespectful" but shows he's "in their heads".
Hamilton was vociferous on Verstappen's aggression when he came together with the Red Bull driver on the opening lap in Mexico, feeling he was "torpedoed" at Turn 2.
The Briton said he tended to give Verstappen "extra space" as he's a "magnet" for collisions, a view which Vettel agreed with.
Speaking ahead of the US Grand Prix, Verstappen, pressed for a response to the criticism, said, as quoted by Motorsport.com: "I think from my side it was a bit of a silly comment to make – because I think I'm always a hard racer, but fair.
"I think it's just not correct. But of course it's easy to have a dig at someone.
"From my side, it's fine. It's always positive when they talk about you because that means you're in their heads. I just focus on my driving, and I think that's enough said."
Verstappen's Mexican Grand Prix weekend derailed following a superb pole position in qualifying, a pole he was stripped of for not obeying yellow flags for Valtteri Bottas' crash in the final corner.
Losing ground after the contact with Hamilton, his attempted overtake on Bottas in the stadium section resulted in him suffering a right-rear puncture.
Asked his thoughts on being singled out by his competitors, Verstappen replied: "I think that from my side it already shows that I'm in their heads. I guess that's a good thing.
"But from our side, I don't need to dig into other people in a press conference, because first of all I think it's a bit disrespectful as well, and I prefer to fight on track, which I love to do.
"And of course I like to fight hard, but on the edge, otherwise – if they want me to stay behind, it's also better to stay at home. You want to take the fight to them, because that's what we are here for, we are racers, we are Formula 1, I think we are the best out there, and we do fight for victories because that's what I live for."
---