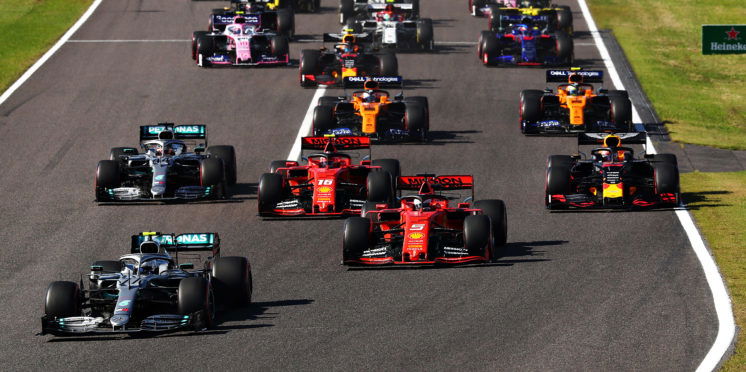 FIA explains why Vettel escaped penalty for jump start
Sebastian Vettel was not penalised for a possible jump start during the Japanese Grand Prix as his movement upon the lights sequence ending was "within acceptable tolerance".
Vettel, who started from his 57th career pole position, inched forward just before the start lights went out which placed him under investigation by race control.
The four-time world champion's start-line error cost him a position to the fast starting Valtteri Bottas, but after a review of the incident was cleared from a potential sanction.
Kimi Raikkonen received a penalty at the Russian Grand Prix in similar circumstances but the FIA explained post-race why it felt no interference was necessary in Vettel's case.
"The Stewards reviewed video evidence and the jump-start report based on the information from the FIA approved and supplied transponder fitted to each car," a statement read.
"While the video shows some movement [from Vettel's car] that movement was within the acceptable tolerance of the F1 jump start system."
Despite his start misdemeanour Vettel claimed a second place finish, withstanding late-race pressure from Lewis Hamilton for his eighth podium at Suzuka.
Reflecting on his poor start, Vettel said, as quoted by Motorsport.com: "The lights were on a long time but [it was] my mistake, so lost the momentum there.
"I ended up worse [off] than just having a poor start, It was a really poor start.
"And then it was difficult because Mercedes was quite quick in the race, the back end of stint they had more pace than us."
---