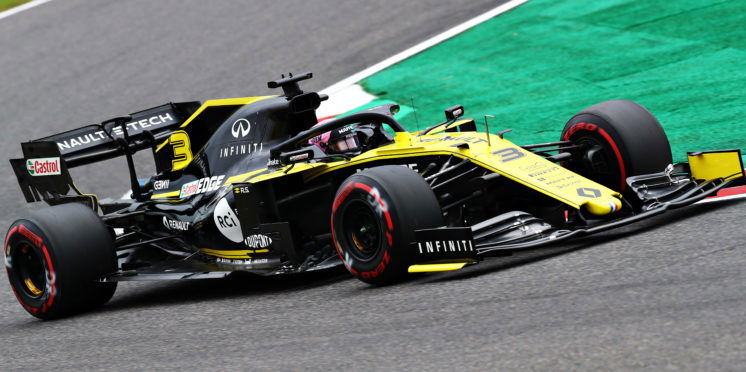 F1 drivers in favour of two-day grand prix weekends
Daniel Ricciardo would support a move to a two-day Formula 1 weekend as he feels it will be more accommodating to the sport's 22-race calendar next year.
F1 chiefs made the decision to cancel Saturday's track action for this weekend's Japanese Grand Prix amid the threat of Typhoon Hagabis over Japan.
A revised schedule means drivers and teams have only had a single day of running in Friday's two practice sessions, with qualifying and the race now taking place on Sunday.
This has sparked the debate whether F1 should alter its three-day format, considering owners Liberty Media plan to grow the calendar to as much as 25 races.
"You can get enough done in two days and shorter weekends," Ricciardo said, as quoted by Crash.net.
"With 22 races next year, instead of being at a weekend for five days, arrive Wednesday and leave Sunday or Monday, to shorten it by a day would be nice.
"It would make the 22 races more doable. As F1 we do too much practice. I don't think we need four hours.
"A lot of the time we are limited by tyres as well. I'd be happy to have a bit less track time and squeeze it in."
Romain Grosjean would also back a shortened grand prix weekend, highlighting how drivers ran in qualifying spec in FP2 as an exciting proposition to consider for the future.
"We went for it in FP2. We actually used a good engine mode and actually I thought it was a really good format," he said, as quoted by Motorsport.com.
"If it is only Saturday and Sunday, with FP1 on Saturday morning and FP2 in the afternoon but setting the grid for the race it would be good.
"You have to push, you have a good amount of tyres, and you can still fine tune the car, and there is the curfew in the evening so the mechanics don't go to bed too late.
"You can change a little bit the setup between qualifying and the race so you can make it optimum for both session, I actually quite enjoyed it.
"If it needs to be changed I wouldn't mind seeing that. An hour and a half, you've got tyres, you've got time. You need to do the long run in the afternoon, it is a more representative one but you also want to set some fast laps.
"There is a lot of action on track, there is a lot of cars running, so if you really need to push it over two days I think it makes sense."
---