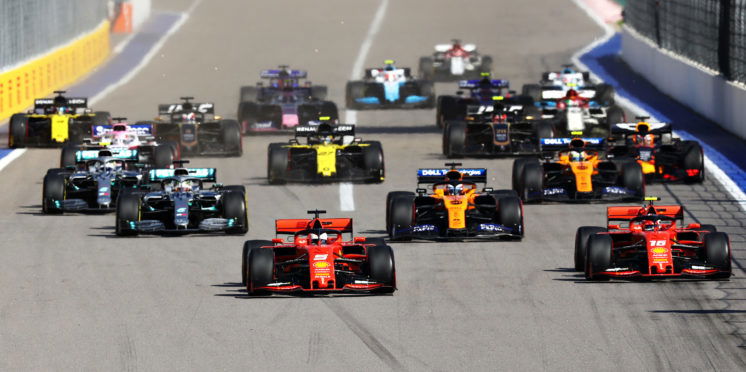 F1 rejects 'serious discussions' with new teams for 2021
Formula 1 has denied it is in "serious discussions" with potential new teams for the 2021 season in response to a Spanish body informing its plans to enter the series.
Ahead of a major overhaul of the sporting and technical regulations aimed at improving the sport's spectacle, speculation has arisen that there is high interest in an F1 entry.
A press release issued on Thursday by a firm with links to the Campos Racing Formula 2 team and the Monaco-based MIM company, stated its intentions to obtain a slot on the F1 grid.
It was claimed that "the team is now at an advanced stage of negotiations with current Formula 1 Teams and engine manufacturers to ensure the best possible partnership for a competitive Spanish Formula 1 Team from 2021 and onwards."
MIM management is understood to be looking after ex-Manor and Sauber driver Pascal Wehrlein and Super Formula driver Alex Palou.
This marks the second project that has shown interest in joining the current 20-car grid, with Panthera Team Asia having assigned a group of designers at a base in Silverstone.
In light of this news, F1 firmly rejected it had begun talks to seek new teams for 2021.
"Following publicity in recent days from several entities that have indicated their ambition to participate in the FIA Formula One World Championship from 2021, while Formula 1 appreciates their interest, we can confirm that there are no serious discussions with any persons or companies about the admission of a new team," a statement read.
F1 managing director of motorsports Ross Brawn had previously given his take on the topic of new teams, informing Sky Sports that he didn't feel it was realistic until at least 2022 for anyone to show serious interest in gaining entry to an F1 license.
---