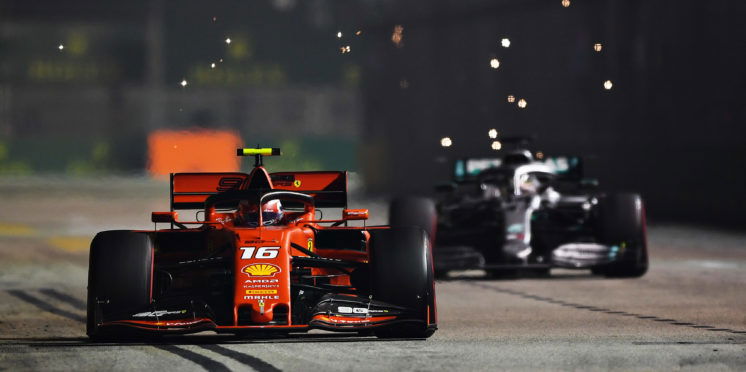 Ferrari says engine advantage 'not so huge' as Mercedes had
Ferrari insists it does not hold a sufficient advantage over its rivals in engine performance, claiming the gap isn't as large as "Mercedes had in the past".
From the inception of the V6 turbo-charged hybrid era, Mercedes set the benchmark in power delivery and reliability of the new breed of Formula 1 power units.
This played a key part in the team's dominant streak, but, as of last year, Ferrari not only caught up but surpassed the Anglo-German outfit in engine performance.
The power gains have been apparent at circuits where straight-line speed is crucial such as Monza and Spa, where Ferrari secured back-to-back victories.
At the previous race in Russia, the Italian team was believed to be gaining over seven-tenths of a second over Mercedes on the straights alone.
Asked if Ferrari's engine advantage was a surprise when certain manufacturers are converging, team principal Mattia Binotto said, as quoted by Motorsport.com: "I would not agree fully with what you said.
"Firstly I don't think that the others are converging. I still believe that there are differences between all four manufacturers.
"We are probably the more powerful engine, but I don't think that the others are all on the same level at all.
"And I think that our advantage is not as big as you may think. We've got quite a big delta speed to the others, but that's down to the car as well, and the drag.
"If we can come down to the more detailed analysis, I think yes we've got an advantage but it's not so huge, for example, as Mercedes had in the past, when they were simply the best engine."
Ferrari's three race victories in the last four races has seen it take a firmer grip on second place in the constructors' standings ahead of Red Bull, now 98 points clear.
---