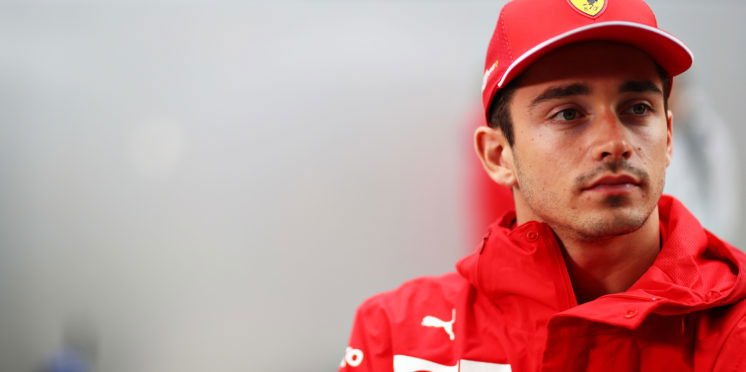 Leclerc says he overreacted in Singapore radio outburst
Charles Leclerc insists there will be no repeat of his radio outburst from the Singapore Grand Prix at future races after accepting he overreacted.
Leclerc was outraged when he unexpectedly rejoined from his pitstop behind team-mate Sebastian Vettel when Ferrari misjudged how much time could be gained from an undercut strategy.
This resulted in Vettel gaining over three seconds on Leclerc on his out-lap, thus propelling him into the lead, which caused the Monegasque to vent his frustration over team radio.
Since going over the situation with the team after Singapore, Leclerc admits he will now be more careful with his choice of words.
"I believe my reaction is well over what it should be," Leclerc said, as quoted by Motorsport.com. "And that shows that I've still got a lot to learn.
"In that situation there was no need to be like this. The team has done the right thing, we finished first and second, we wouldn't have finished first and second with another strategy, and that's what matters the most.
"So on that I definitely have got a lot to learn and that's what matters the most. On that I definitely have got a lot to learn, and a lot to improve, but that won't happen again in the future."
Leclerc acknowledged he would need to learn to "control himself" before channelling his emotions, which he believes is heavily influenced from a desire to win.
"In the car it's always very difficult. There's a lot of adrenaline. I wake up in the morning thinking about victory, I go to sleep thinking about victory, so sometimes it might be hard," he added.
"But I just need to control myself more in these situations and, how can I say it politely, just shut up instead of speaking on the radio. I'll learn from it, and try for it not to happen again.
"Some people can understand how much I want to win, and some people have understood it. Some others maybe understood wrongly.
"Anyway as I said I think I just need to learn from that, there was no need to for me, and there's no need to be like this on the radio any time during the race, even if there's adrenaline, I think it just puts more mess than anything else, and that's it.
"As I said I think the most important thing is that the team has done first and second, and for that I'm very happy."
---