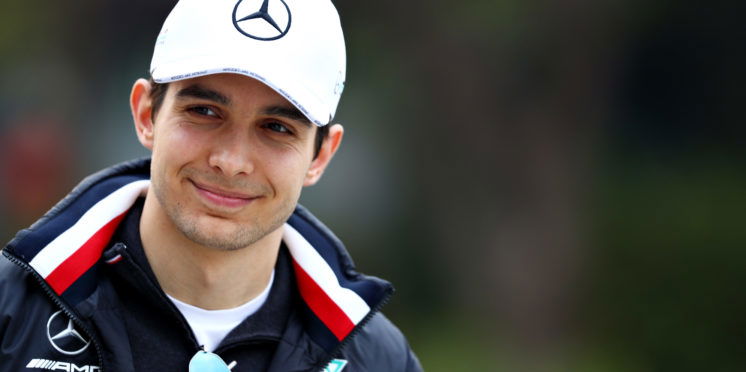 Ocon 'more hungry' for F1 return in 2020 after year on sidelines
Esteban Ocon insists while sitting out of Formula 1 this year was tough to accept it has only made him more "hungry" ahead of his return in 2020.
Ocon failed to secure a place on this year's grid after losing his seat at Racing Point to Lance Stroll.
The Frenchman instead has acted as Mercedes' reserve driver, driving the simulator on race weekends to assist the team's development of the W10.
Losing in a shootout to Valtteri Bottas for a Mercedes drive alongside Lewis Hamilton next year resulted in Ocon courting other teams for a seat next season, with Renault obtaining his services on a two-year deal.
After observing F1 from a different perspective, Ocon feels the information he's gathered while working with Mercedes will prove instrumental for his future.
Asked what he'd gained from his year away from racing, Ocon said, as quoted by Motorsport.com: "A lot of things. I didn't drive as much as I would have liked to. Back in those days you could test the cars and drive millions of kilometres before getting back in it.
"I've done that in the simulator. I did test all the parts that the team put on the weekend. So I am aware of all the latest news of the current generation of cars. I think that's a positive thing.
"On the other side not being driving I could also learn the other part of the world of F1, which is more experience, more knowledge for me and more things learned for the future.
"Seeing what the team expect from a driver, some things you cannot think about when you are racing. Because you don't hear the people speaking internally and all that.
"As Toto [Wolff] always says, the more things you see and the more knowledge you have for the future, the more experience that makes in the end. And that makes you a better athlete, also a better driver in the end, a better package."
Ocon left a huge impression during his previous two-and-a-half year stint in F1, but the 22-year-old admits it has been a challenge to cope with mentality of not racing on the grid.
"This year has been tough mentally and on the emotion side as well, seeing those guys go so well and me being on the sideline," he added. "It's not something that's particularly great.
"But I think it can only make you stronger and more keen to come back, and I'm more hungry for when I come back."
---