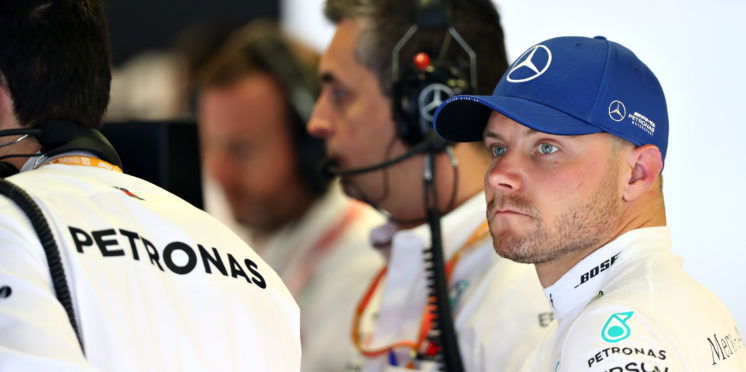 Mercedes: Bottas will be given a 'soft landing' if he loses seat
Mercedes Formula 1 team boss Toto Wolff insists the team will give Valtteri Bottas a "soft landing" should it decide to not renew his contract for 2020.
Wolff recently confirmed Mercedes would sit down over the summer break to evaluate whether it will offer Bottas a new deal or promote reserve driver Esteban Ocon to a race seat.
The Austrian stressed whichever driver lost out on the drive would receive assistance from the team to ensure they are in Formula 1 next year.
Speaking at the Hungarian Grand Prix, Wolff told reporters, as quoted by RaceFans.net: "We have responsibility for the juniors and for the ones who are in the car with us right now.
"We're not going to do anything that is going to make it harder for them.
"Whatever we decide we'll consider what are the options for the driver to go elsewhere. If it's for Esteban to progress [elsewhere], to make it back one day in a Mercedes; or if it's for Valtteri to have a 'soft landing', because he deserves it, he had great speed yesterday."
Bottas' hopes of staying put at Mercedes has suffered a blow on the back of two poor performances in Hockenheim and Hungary.
Wolff was adamant the Finn's last two results wouldn't influence his future, but was disappointed a messy first lap put pay to a "brilliant" lap in qualifying.
"You don't see my jumping up and down because I am so sad for him. He was so pumped since yesterday his qualifying performance was brilliant.
"He was in the right frame of mind before the race and then the unfortunate incident in flat spotting the tyre, touching with Lewis, touching with [Charles] Leclerc and suddenly all the work is gone.
"That is just awful for him and I am sorry for him."
---