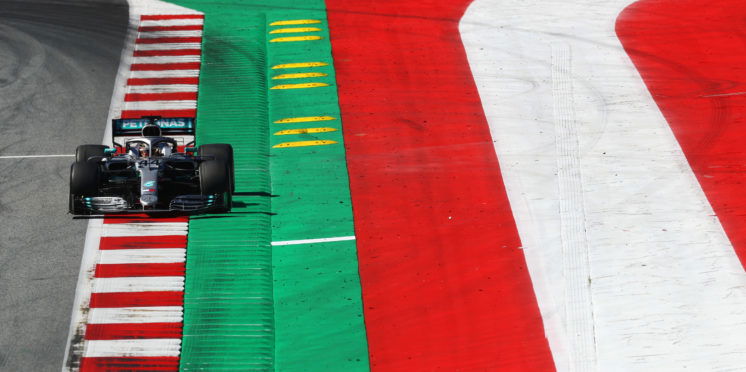 Hamilton incurs three-place grid penalty, drops to P4
Formula 1 championship leader Lewis Hamilton has lost his front row start for Sunday's Austrian Grand Prix due to a three-place grid penalty for impeding Kimi Raikkonen during qualifying.
The reigning world champion failed to spot an oncoming Raikkonen on a fast lap at the right-hander at Turn 3 in Q1, going straight on at the corner to try and avoid blocking the Finn's lap.
The 2007 world champion directed a middle-finger gesture at Hamilton as he went past, aborting his quick lap.
An expiation from the stewards regarding the awarding of Hamilton's penalty read: "Car 44 [Hamilton] had just come out of the pits and was informed of the cars approaching, including car 7 [Raikkonen].
"Although car 44 tried to take evasive action when he became aware of car 7 approaching on a fast lap, it was not sufficient to avoid impeding car 7, which then had to abort the lap."
Hamilton's demotion sees Max Verstappen promoted to the front row alongside pole-sitter Charles Leclerc, with Mercedes team-mate Valtteri Bottas elevated to third.
Hamilton reacted to his sanction on social media, admitting it was "totally deserved" and takes "full responsibility".
As a result of hampering Raikkonen's lap, Hamilton also receives one penalty point towards on his licence.
---