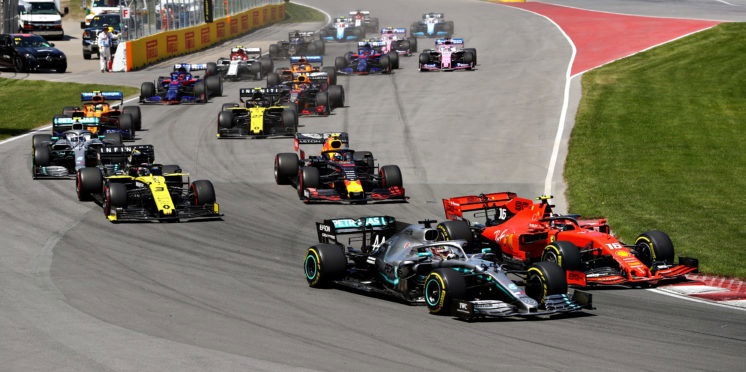 Mercedes: Stabilising regulations will equalise performance
Mercedes believes stability in the regulations is the answer to equalising the Formula 1 grid with intended changes only likely to favour bigger teams.
The Brackley-based outfit's 100% win record at the start of this season has it marching towards a record-breaking sixth drivers' and constructors' championship double.
The sport is compiling the 2021 rule changes, which, following a meeting among teams, F1 chiefs, team principals, Pirelli and leading drivers, has been unanimously agreed to be delayed until October.
But, while the aim is to tighten the field to improve the series' unpredictability, Mercedes chief Toto Wolff thinks it is the wrong approach to halt the team's dominance.
Speaking ahead of the Canadian Grand Prix on discussions over the 2021 regulations, Wolff said, as quoted by RaceFans.net: "The default reaction in the past, when a team or big teams were running away with championships has been to change the regulations.
"Because you believe that by changing the regulations others may catch up.
"And I think that exactly the opposite is the case; if you leave the regulations alone – which is counter-intuitive – eventually performance converges."
Wolff argued Ferrari's gains on the power unit, that has seen it overtake Mercedes in top speed figures, was proof that stability is key to a closer grid.
"You can see that in the power unit regulations that have been stable for awhile and I think that if we leave the chassis regulations alone then eventually more teams will be closer together," he said.
"As in the past, teams lobby for change because they believe rolling the dice can be an advantage for them.
"When you look at the '19 regulations and the '18 regulations actually none of that has happened – the teams that were at the front can increase the gaps they had so we are back to square one and we are making that mistake over and over again."
In light of Mercedes' success since the sawn of the V6 hybrid era in 2014, Wolff admitted he's in a precarious position of trying to preserve the team's interests.
"It is very difficult, from our position, to be credible and to be heard because people think that we want to keep the rules as they are in order to maintain our advantage," Wolff added.
Whilst the opposite is actually the case – leave it alone and performance will converge."
---