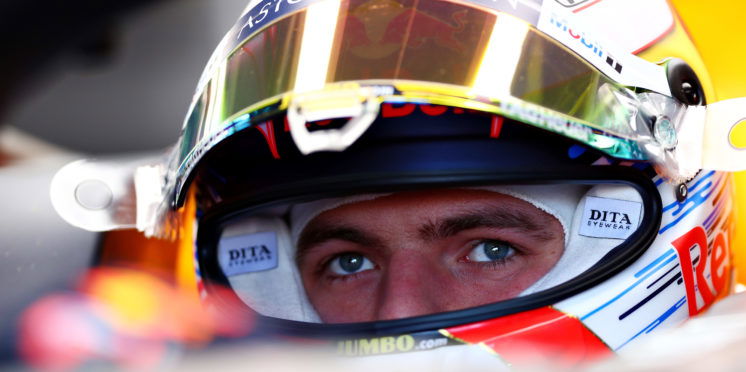 Verstappen committed to Red Bull despite speculation over F1 future
Max Verstappen says he hasn't contemplated a move away from Red Bull despite rumours regarding his future, insisting "it feels like the place to be at the moment".
Red Bull began a new engine partnership with Honda at the beginning of this season but the switch hasn't delivered the results the Austrian outfit had hoped to achieve.
Verstappen has secured two podium finishes in Melbourne and Spain – both third place finishes – but, while he's finished every race in the top five, the RB15 is still in the shadow of Mercedes' dominant W10.
Asked if the frustration at not being able to fight for F1 titles was fuelling a desire to move elsewhere, Verstappen said, as quoted by Crash.net: "I'm not even thinking about that.
"At the end of the day it's not easy, as you see with Ferrari as well, to close the gap.
"Mercedes is at the moment just doing a very good job but I feel very good in the team and it feels like the place to be at the moment. I'm not even thinking about those things.
"I feel good within the team as well I feel very relaxed and I think that also helps," he added.
"You spend a lot of time with each other already over the years so you get to know each other better. Communication is going very well and I'm having a good time."
Verstappen felt he maximised Red Bull's package in Canada, at a circuit he expected it to struggle on, but the Dutchman is aware there is still considerable improvements to be made to challenge for race victories.
"Monaco we were the second-best team but I knew this track [Montreal] was not going to be great, even though last year we were quite competitive," said Verstappen.
"But I think back then our car was quite a lot better than the Mercedes and the Ferrari and now I wouldn't say that we are superior to them, so automatically it becomes quite hard over here.
"We are working hard to improve, we know that we have to improve. I think that's not a secret but we also knew that from the beginning of the year, so it is not like a big shock what is happening now."
---