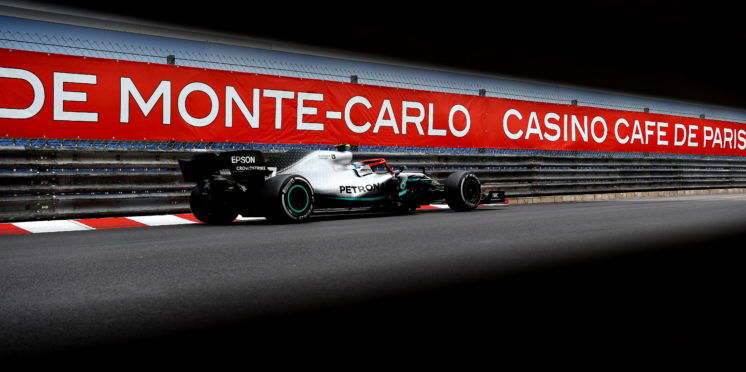 Bottas: Ferrari still ahead in F1 engine battle
Valtteri Bottas believes Mercedes' upgraded engine won't be enough to match Ferrari's advantage in straight-line speed at this weekend's Canadian Grand Prix.
The Brackley-based outfit announced it would be introducing its updated Phase Two power unit in Montreal, also making it available to customer teams Racing Point and Williams.
Mercedes has pinned hopes the boost in engine power will generate an increase in top speed around the Circuit de Gilles-Villeneuve, but Bottas doubts it will prevail Ferrari's edge on the straights.
"We are expecting obviously already from a fresh engine a tiny bit of power gain, but we are expecting a small step forward," said Bottas, as quoted by Motorsport.com
"We don't think it is quite yet enough to match Ferrari's straight-line speed. They will have the upper hand on that, but we will have our strengths in other areas. I look forward to trying it."
Mercedes has brought its first upgrade on the engine front two races later than Ferrari's spec two power unit was unveiled in Spain, and Bottas reckons it was right to hold back given Montreal's track is power sensitive.
"I think it is coming at the right time because the first engine is running towards the end of its life so we definitely needed a new one anyway," he said.
"It is nice to have the upgrade here compared to Monaco. The engine is much more valuable here so it is good timing for that. But we need to see what actually works and how much is the benefit compared to the other one."
Bottas has seen the points gap to team-mate Lewis Hamilton widen after the Briton's back-to-back wins in Spain and Monaco, but the Finn expects a closer fight this weekend.
"I think it is going to be close and it usually is at this track anyway because it is quite short," he said.
"There are not that many places you can make a big difference. On top of that it has been very close between me and Lewis in qualifying, so I am expecting it will be hundredths if not thousandths [between us].
"I need to make sure those hundredths and thousandths are on my side. I need to find those in practice and, together with the team, to find the perfect set-up."
---