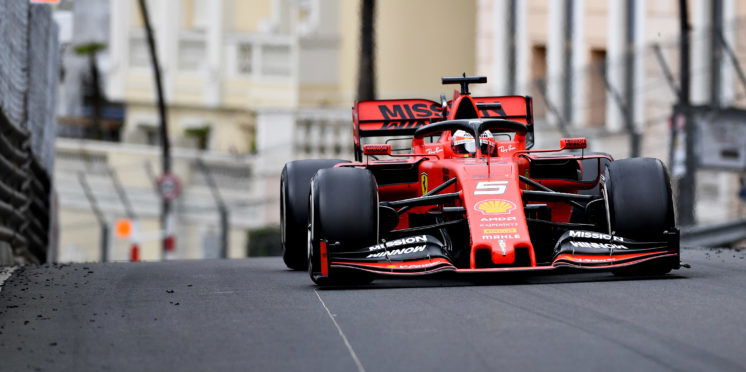 Ferrari not planning 'significant' changes to address performance
Ferrari Formula 1 team principal Mattia Binotto says the team is not planning to introduce "significant" improvements to the car to rectify its performance struggles.
The Italian outfit's poor start to the season has been well documented as it has suffered with a series of problems that has prevented it from mounting a title challenge.
Drivers Sebastian Vettel and Charles Leclerc have been unable to halt runaway leaders Mercedes in any of the first six races, with Vettel's second place in Monaco the team's best result of 2019.
The German believes Ferrari's difficulty to make the tyres work has been a "dominating factor" in its current lack of form, rather than being held back by aerodynamic weaknesses.
Ahead of this weekend's Canadian Grand Prix, Binotto admitted Ferrari would not bring further updates to the next events in light of its present issues.
"We know we're not competitive enough right now, and for the time being we haven't got any more changes coming on the car that will have a significant effect on the problems we have encountered since the start of the season," said Binotto.
Binotto pointed out the Circuit de Gilles-Villeneuve's long straights represent an opportunity for Ferrari's power unit to aid its chances this weekend.
The Italian also made it clear it will be eager to put behind the miscalculation error in qualifying in Monaco which saw Leclerc eliminated in Q1.
"The Canadian track characteristics present another different challenge, given that top speed, braking efficiency and traction are the main considerations," Binotto explained.
"We arrive here ready to do our best and to put the mistakes of the last few races behind us."
---