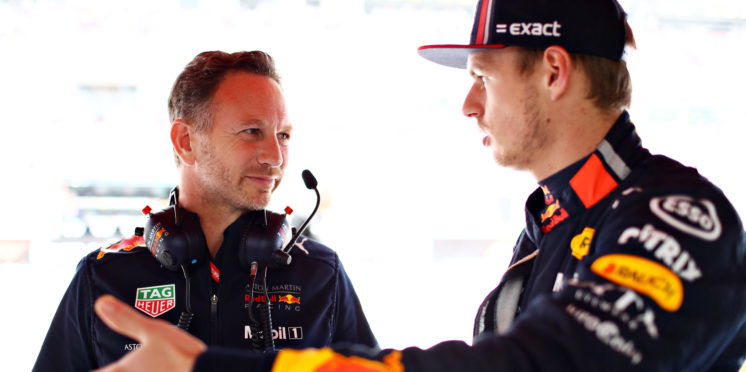 Horner: 2021 regs 'desperately need' to focus on driver skill
Red Bull team boss Christian Horner believes the next set of Formula 1 regulation changes in 2021 should have a greater focus on driver skill.
The drastic rule changes are aimed at making the sport more competitive amongst the current 10-team grid, while also improving on the on-track spectacle.
The 2021 technical regulations are expected to be agreed upon by the end of this month, while the sporting and commercial rules are due be finalised at the end of this year.
Horner feels the overhaul provides an opportunity for F1 to allow the drivers to become the biggest variable again, removing the emphasis on car performance.
"Hopefully the concept of what they are looking at should put more inference on the driver to be a bigger variable than he or she currently can be," Horner said, as quoted by Crash.net.
"That's what Formula 1 desperately needs. It needs the drivers very much to be the stars, to be modern day chariot racers and that we have wheel-to-wheel, exciting, and, to a degree, unpredictable racing.
"Because serial winning like we have at the moment, the teams in many respects are getting too good at predicting the outcome of a weekend with the updates they introduce.
"Hats off to Mercedes. They've done a better job than anybody to be in the position they are, but hopefully the technical regulations will be the biggest driver to shuffle that around and change that, and hopefully introduce more variance."
---