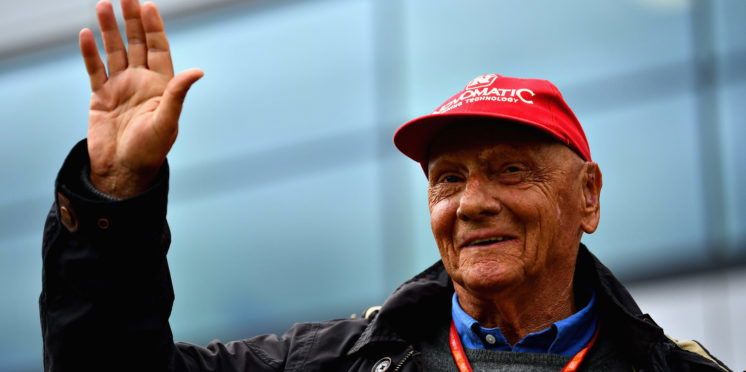 F1 world champion Niki Lauda dies aged 70
Three-time Formula 1 world champion Niki Lauda has passed away at the age of 70 after a short illness.
Lauda underwent a lung transplant in August last year that saw him hospitalised for over two months before contracting a flu infection at the beginning of 2019.
The Austrian's health deteriorated and, surrounded by his family, sadly died on Monday.
"With deep sadness, we announce that our beloved Niki has peacefully passed away with his family on Monday," his family said in a statement.
"His unique achievements as an athlete and entrepreneur are and will remain unforgettable, his tireless zest for action, his straightforwardness and his courage remain.
"A role model and a benchmark for all of us, he was a loving and caring husband, father and grandfather away from the public, and he will be missed."
Lauda is remembered as one of F1's true greats, famed not only for winning three F1 titles but for surviving a horrific accident at the fearsome Nurburgring in 1976 that left him with severe burns.
Amazingly, he recovered to return just 40 days later and finish a remarkable fourth at the Italian Grand Prix, ultimately losing the crown to McLaren's James Hunt by just one point.
He debuted in 1971, earning his big break three years later with a move to Ferrari where he won two of his three world championships.
After limited success at Brabham, Lauda retired from F1 in 1979, only to be persuaded by McLaren boss Ron Dennis to return in 1982.
A final title was secured in 1984, pipping team-mate Alain Prost in the closest finish to a world championship in history by just half a point.
After a second retirement in 1985, Lauda returned to the paddock as a consultant to Ferrari in the mid-1990s. This was followed by an offer to become team principal at Jaguar in 2001, a role he accepted but left in 2002.
Lauda went on to delve into TV as an expert pundit on RTL's F1 coverage. In 2012, he became non-executive chairman at Mercedes, proving a key member during the team's dominant run of world titles.
Mercedes boss Toto Wolff paid tribute to Lauda, commenting his passing leaves "a huge void" in the sport, labelling him "simply irreplaceable".
---