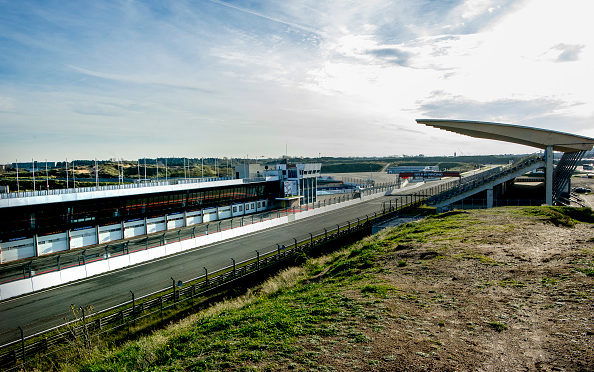 Dutch Grand Prix to return after 35-year absence
Formula 1 has confirmed the Dutch Grand Prix will be returning to the calendar in 2020 at the Zandvoort circuit after a 35-year absence.
In an agreement between F1 and the circuit's organisers, the race will run for at least three years from next year with Heineken as the events title sponsor.
Zandvoort has a long history in the sport that dates back to the first grand prix held at the track back in 1952.
It went on to hold 30 races up until 1985 when it disappeared off the calendar, the scene of Niki Lauda's final career victory.
Before its eagerly-anticipated return, the circuit's facilities will undergo a revamp in the coming months, as well as modifications to the track layout to meet the FIA's standards to host an F1 race.
Chase Carey, Chairman and CEO, Formula 1, said: "We are particularly pleased to announce that Formula 1 is returning to race in the Netherlands, at the Zandvoort track.
"From the beginning of our tenure in Formula 1, we said we wanted to race in new venues, while also respecting the sport's historic roots in Europe.
"Next season therefore, we will have a brand new street race that will be held in the Vietnamese capital of Hanoi, as well the return to Zandvoort, after an absence of 35 years; a track that has contributed to the popularity of the sport all over the world.
"In recent years, we've seen a resurgence of interest in Formula 1 in Holland, mainly due to the enthusiastic support for the talented Max Verstappen, as seen from the sea of orange at so many races.
"No doubt this will be the dominant colour in the Zandvoort grandstands next year."
Former F1 driver and DGP sporting director Jan Lammers added: "The Zandvoort Circuit is legendary and known worldwide and we're delighted to see it host a round of the FIA Formula One World Championship once again.
"To meet the wishes of Formula 1 and the required standards of the FIA the circuit and infrastructure will be modernized within a few areas, with the work completed well ahead of the race in 2020.
"In addition, the municipality of Zandvoort has recently invested heavily to improve access to the municipality and the circuit."
---