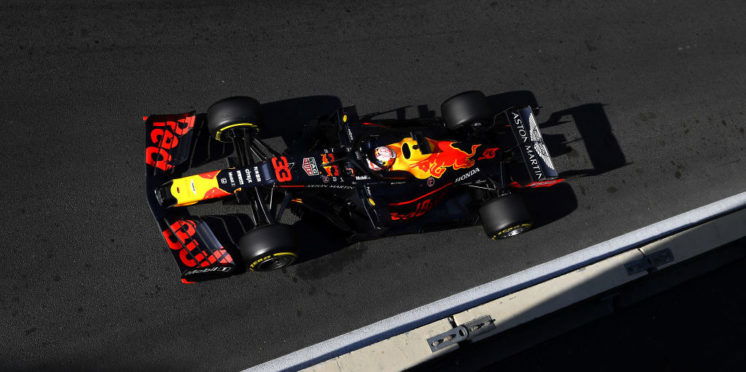 Red Bull targeting podiums on European F1 leg
Red Bull's run of three successive fourth-placed finishes is "getting a little boring" admits team boss Christian Horner, who is targeting a return to the podium as Formula 1 heads to Europe.
The Milton Keynes-based outfit began the year with a top three finish at the season-opener in Melbourne but has failed to match the result at the last three rounds.
As the European season begins with next weekend's Spanish Grand Prix, the team is optimistic it can compete for podiums over the coming races.
"I think we closed the gap since the beginning of the year," Horner said, as quoted by Crash.net.
"In Melbourne we had a strong race. I think Max was pushing Lewis [Hamilton] for the majority of that Grand Prix. Bahrain was a tough race for us but I think actually exposed some things that we've managed to improve since then.
"Then China has been a stronger race, and then again [in Baku], even more so, at a track that, you know doesn't historically play to our strengths.
"So I think we're looking forward to heading back to Europe now. A few circuits coming up that hopefully should suit us."
Lead driver Max Verstappen's consistency in 2019 sees him splitting both Ferrari drivers in the championship standings at present, despite the Italian outfit's competitive package.
Although pressed on whether he felt Verstappen had an outside shot of the title, Horner stressed the short-term goal is to see Red Bull back on the rostrum.
"We're at race four, I think he's 36 points behind. It's a long, long way to go in the championship," Horner added.
"We just have to take it one race at a time. But three fourth positions in a row is getting a little bit boring now.
"We want to be fighting for the podium again."
---