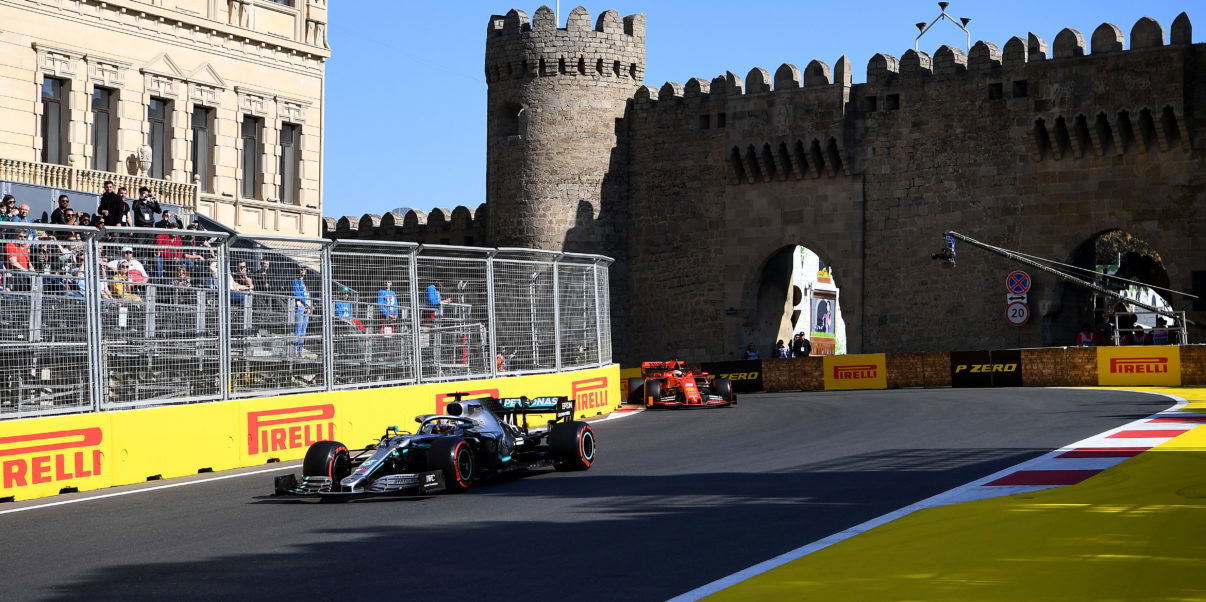 Hamilton: 'Too early' to rule out Ferrari in F1 title race
Lewis Hamilton is refusing to believe team-mate Valtteri Bottas is his only major threat for this year's title, insisting it's "too early" to rule out Ferrari.
Mercedes' record-breaking start to the campaign, becoming the first-ever team to register four consecutive one-two finishes from the first race of a season, sees it comfortably leading both championships after four rounds.
Valtteri Bottas' win in Baku saw him leapfrog Hamilton to the top of the drivers' standings, just a point ahead of the reigning world champion, with Ferrari's Sebastian Vettel a further 34 points back.
Although Bottas seems the Briton's most legitimate opponent in the Formula 1 title race, Hamilton reckons the Scuderia will keep Mercedes on its toes.
"It's far too early to say that one person is the title rival," Hamilton said after last weekend's Azerbaijan Grand Prix, as quoted by Crash.net.
"Ferrari this weekend had good pace in practice and in qualifying. I think if both cars delivered as we delivered, and their drivers delivered as we delivered, I think it would have been a lot closer.
"But we still have to stay on our toes. We didn't bring an upgrade this weekend and Ferrari did, so it's a little bit of a surprise performance-wise, because at some stage we will bring an upgrade."
Despite claiming victory in the opening four races, the 2019 aerodynamic rule changes seem to have tightened the margins between the top teams.
Hamilton believes this has been the case so far this season, but relishes a tough fight to clinch his sixth world championship.
"Last year I think they were pretty tight as well on numerous occasions. But you want it to be the toughest battle," Hamilton added.
"Then when you do achieve your goals, or reach your goals, then it's even more satisfying.
"But that's when you do, this weekend I didn't, so a long way still with a certain feeling, and I'll harness it."
---