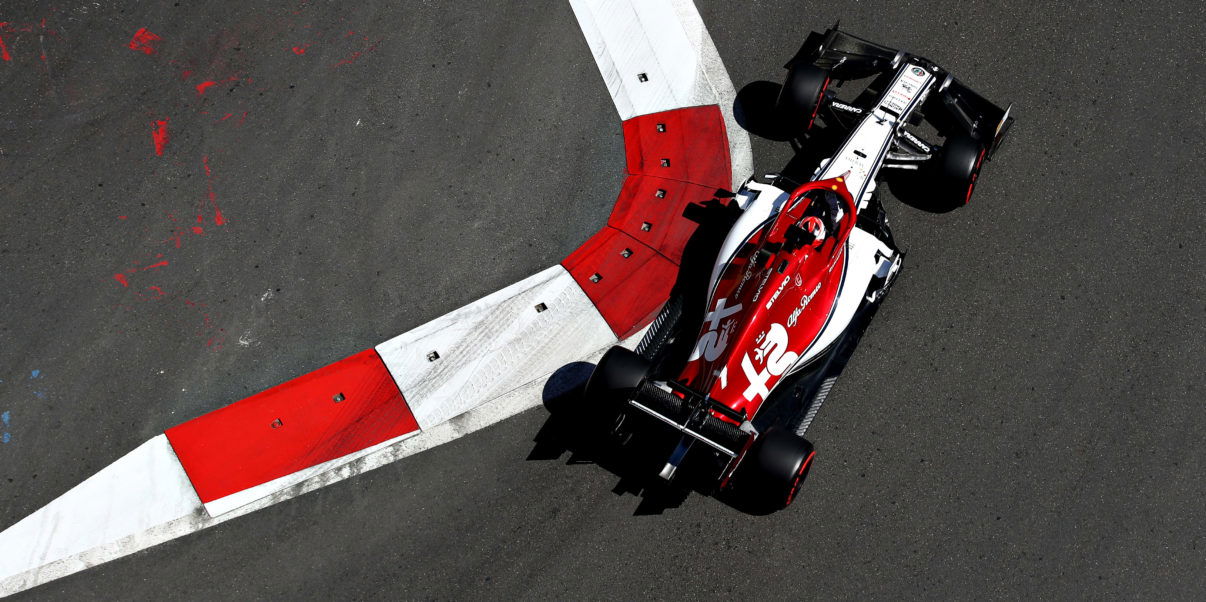 Raikkonen: Alfa Romeo not extracting 2019 cars full potential
Kimi Raikkonen admits he'd expected more from Alfa Romeo in the opening phase of the 2019 season, feeling the team hasn't maximised the potential of its package.
Since re-joining the Swiss-based outfit under its previous Sauber guise, Raikkonen has finished in the points at every round in this year's championship.
Although team-mate Antonio Giovinazzi had failed to contribute to the team's point tally, Alfa Romeo sits sixth in the constructors' standings just four points off  fourth-placed McLaren.
However, Raikkonen says he is not overly satisfied with Alfa's performances this year, with the Finn keen to see it extract more from the C38 heading into the European leg of the season.
"I think we've been getting some points at least, but I don't think we got everything out of any of the weekends from the package," Raikkonen admitted, as quoted by Crash.net.
"So on that side a bit disappointing but we keep fine tuning things.
"It's a young group of people so we need to do things better a little bit here and there and I'm sure it will turn out to be good."
Following an exclusion from Baku qualifying for a failed front wing deflection test, Raikkonen recovered to finish 10th and collect a solitary world championship point.
The 2007 world champion revealed a similar issue had occurred at the end of the Chinese Grand Prix but the team had no time to resolve it for Azerbaijan.
"First of all we didn't plan to start from the pitlane. Honestly I don't know what's happened," he explained.
"Last race the issue I had at the end of the race, and broke a stay bucket on the front wing and we lost the downforce, so it was probably a similar thing.
"Unfortunately we knew the issue after the last race but we didn't have time to produce a new one and this is what you get. It doesn't make you faster but this is what it is.
"We got one point, it's better than nothing, but it was difficult, just not enough grip really. I don't think we really made the tyres work well and get the grip out of it but we did what we could and I assume next race will be easier for us."
---