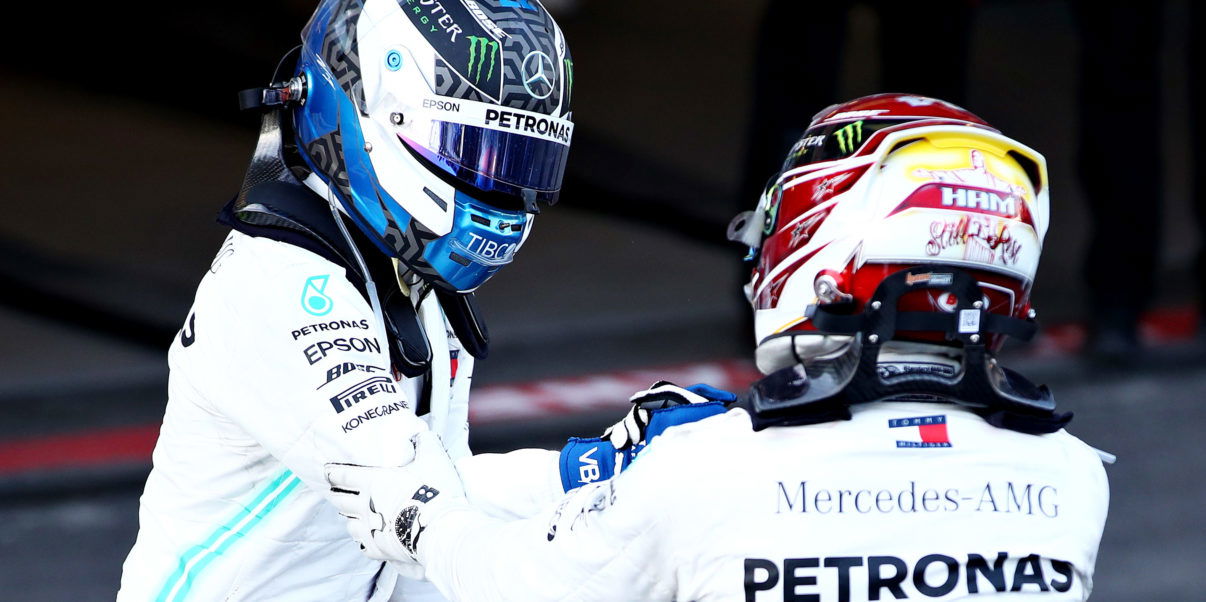 Wolff keen to not let Bottas-Hamilton relationship 'deteriorate'
Mercedes Formula 1 chief Toto Wolff says despite his team's record-breaking start to the season he wants no repeat of Lewis Hamilton and Nico Rosberg's inter-team feud with Valtteri Bottas.
The Brackley-based outfit romped to a fourth successive one-two finish at the Azerbaijan Grand Prix, with Bottas re-claiming the championship lead after his second win of 2019.
Wolff admits he's been shocked by Mercedes' dominant start to the campaign, but has reiterated that it mustn't get "carried away" with plenty of races still left in the season.
"It reminds me a little bit [of 2014, '15 and '16]," Wolff told reporters on his two drivers' start to the year, as quoted by Sky Sports.
"You have two drivers that have the ambition and the ability to win a championship and it's up to us, together with them, to be very aware of that situation and remember that very quickly [Sebastian] Vettel or [Charles] Leclerc could be back into the game.
"We mustn't be carried away with the four first results.
"Definitely the relationship matters in order to avoid what we went through between Nico [Rosberg] and Lewis."
Wolff is well aware that Bottas and Hamilton's relationship could escalate into a similar predicament the team faced when 2016 champion Rosberg raced alongside the Briton – something he is keen to avoid.
The former team-mates fought directly for three world championships between 2014-2016, which ensued into a bitter rivalry between the pair and often divided the team.
Wolff stresses from past experience he won't allow it to transpire to the point where it begins to have a "negative effect" within Mercedes.
"We are lucky that they have a very good relationship," he said. "They get on with each other, there is not a lot of games in the background. And I'm very happy about that.
"But as a matter of fact, we have to be conscious. We have seen relationships deteriorate. Both of the drivers, the respect needs to stay there.
"We're very strong as a team and we wouldn't allow the relationship between drivers to deteriorate to a point that it has a negative effect on the team.
"If that would ever be the case, again after Nico and Lewis we would issue yellow and red cards.
"But we are not there."
---