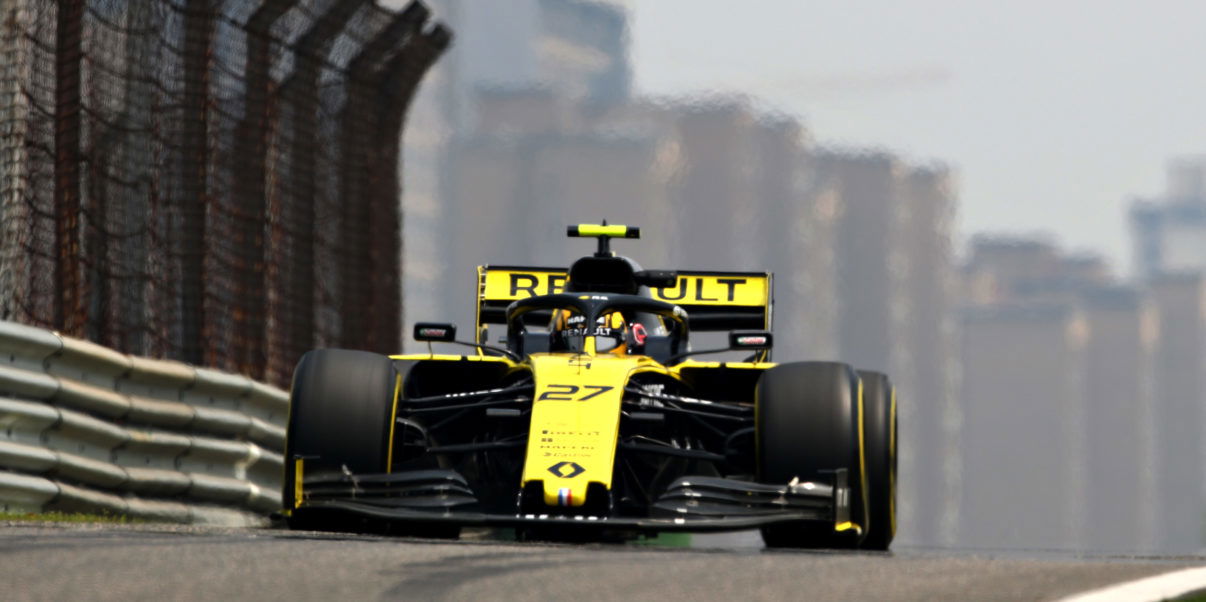 Hulkenberg warns Renault to 'get on top' of poor reliability
Nico Hulkenberg says it is essential Renault "get on top" of its reliability woes as soon as possible after suffering another MGU-K failure in China.
The French outfit recorded a double DNF at the second round in Bahrain when both cars ground to a halt at the same corner just three laps from the finish with engine troubles.
The team lost a significant amount of points at Sakhir and opted to bring an updated version of the MGU-K to Shanghai in the hope it would resolve the issue.
Although Daniel Ricciardo's run to a seventh-placed finish was trouble-free, Hulkenberg was hit by a loss of power after just 15 laps, which was believed to be down to a software issue related to the upgraded component.
"It's not good news. We really have to get on top of these things, because we're costing ourselves results, experience and points," Hulkenberg said, as quoted by Motorsport.com.
"I think we know that we have homework to do on that side. We need fixes rather sooner than later."
Renault opted to construct an all-new engine for 2019 to improve power and reliability in its bid to close the performance gap to Mercedes and Ferrari.
After the opening three races of this season, the Enstone-based squad sits 13 points worse off than its tally at the same stage as last year.
Hulkenberg was given instructions by his race engineer to try and rectify the problem, but the German was forced to park up after no solution could be found.
"It happened a couple of laps before I stopped, but we couldn't fix it, so the team asked me to park the car," he said.
"I lost power and it didn't go anywhere. It looks like it's related to the MGU-K again, unfortunately. So it looks like we have more work to do there."
---