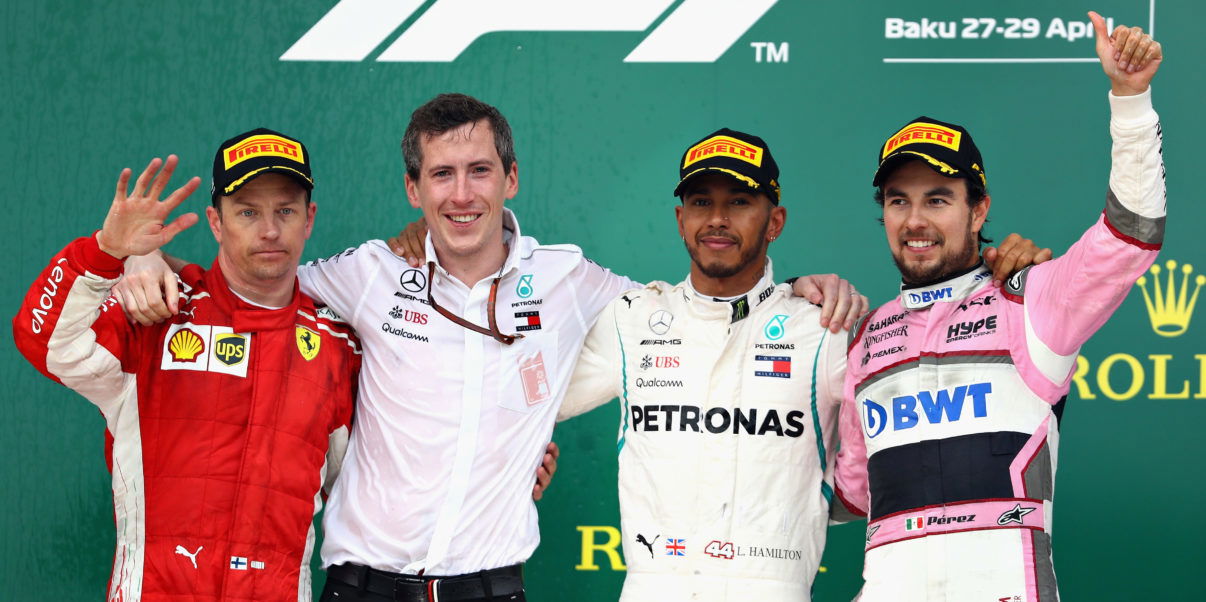 Brawn blasts 'unacceptable' F1 midfield podium tally
Managing director of Formula 1 Ross Brawn has labelled the sport's recent record of podium finishes for midfield teams as "unacceptable".
Over the past two seasons, only two drivers outside of the top three teams has registered a podium. Force India's Sergio Perez finished third in Baku this year, matching Lance Stroll's result for Williams in 2017 at the same circuit.
The major regulation changes implemented last year has seen the divide between the frontrunners and midfield increase, leading to drivers often being lapped on a consistent basis.
Brawn has insisted F1's priority is to look at closing the performance gap between the whole field, and stresses the sport cannot continue in its current state for much longer.
"As was the case in 2017, only once and significantly, on a very unusual street circuit like Baku, did a driver from one of those seven teams make it to the podium," said Brawn.
"Two podiums from a total of 123 [across the two seasons] is unacceptable, especially when it comes with an ever increasing technical and financial divide.
"It's a problem we are tackling together with the FIA and the teams, because the future of Formula 1 depends on it.
"There are various solutions on the table and we must all accept that we can't go on like this for too much longer."
Although the problem is no short term fix, Brawn hailed the achievements of Renault and Haas, both whom led the midfield charge this season, despite neither appearing on the podium.
"Their battle was certainly thrilling, however, it's hard for the fans to truly get excited about a battle for eighth place," added Brawn.
"Having said that, congratulations to Renault for finishing fourth, confirming the progress it is making and to Haas, as finishing fifth in only your third year in the sport is a great achievement."
---