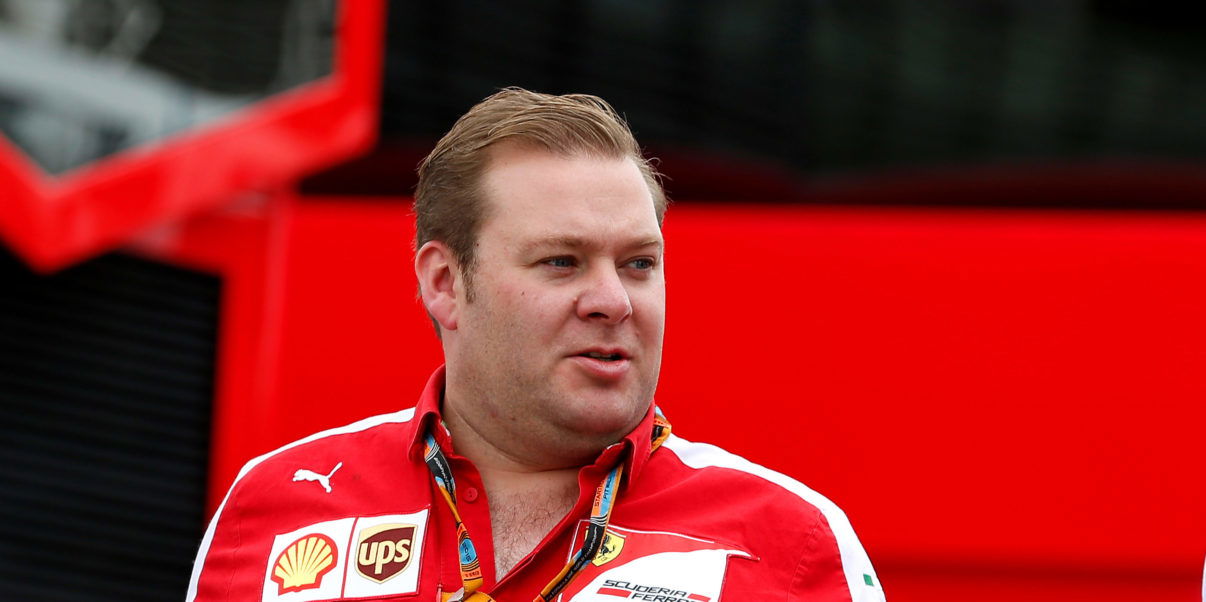 Raikkonen's race engineer leaves Ferrari for WEC
Kimi Raikkonen's race engineer Dave Greenwood has left Ferrari and Formula 1 in favour of the new Manor LMP1 project in the World Endurance Championship.
Having been chief engineer at Marussia since 2012, Greenwood vacated the role to join Ferrari ahead of the '15 season.
He spent his three years at Maranello serving as Raikkonen's race engineer.
Greenwood's departure from Ferrari is reported to be for personal reasons.
He is set to return to the UK and rejoin former Marussia colleague Graeme Lowden as part of Manor's World Endurance Championship project.
Manor moved to WEC after the F1 team slipped into administration at the conclusion of the 2016 season. Having competed in the LMP2 class last year, the team will move into top-tier LMP1 for the 2018-19 'superseason.'
They will run Ginetta's new prototype machinery which is scheduled to be unveiled on Thursday at the Autosport International show.
Greenwood's role at Manor is yet to be confirmed. Similarly, Ferrari is yet to announce who will replace Greenwood for next season.
---