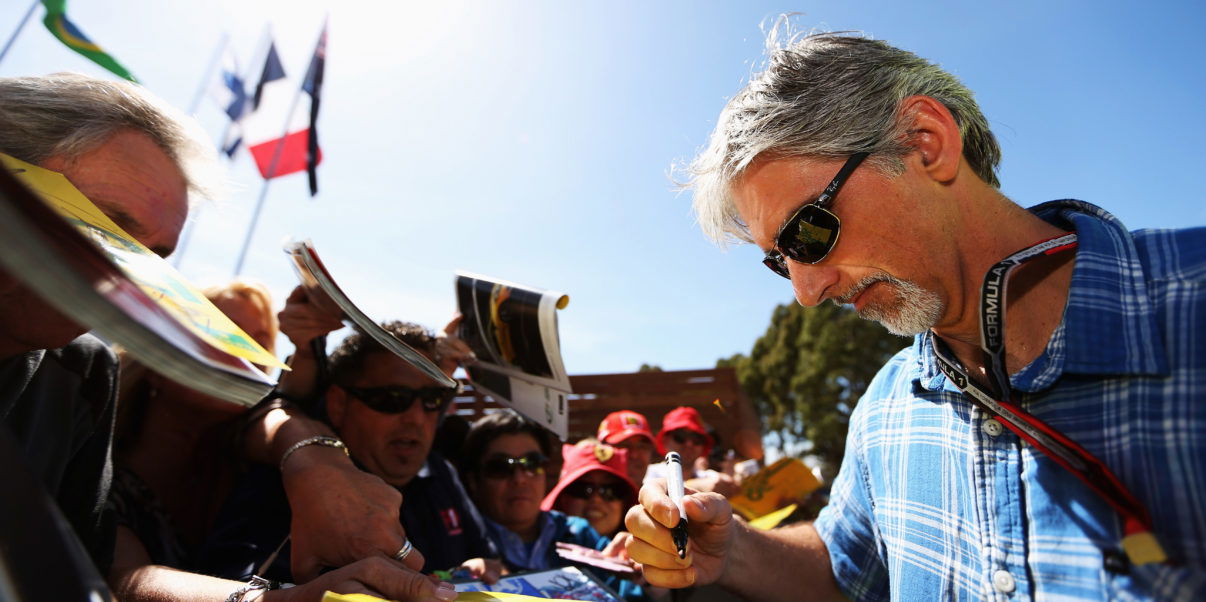 Interview: Damon Hill on his book, Twitter & F1 2016
Formula One driver-turned-broadcaster Damon Hill has said that he is surprised at the reaction over the release of his new book, Watching the Wheels.
The 1996 champion followed in the footsteps of many ex-F1 drivers such as Sir Jackie Stewart, Mark Webber and Martin Brundle in releasing his autobiography and give the public a view on his life inside and outside of a paddock.
It has featured highly in book charts and he has been touring the country in recent weeks, most recently stopping in Scotland in Glasgow before completing his tour in Yeovil and Bath.
During his tour, Hill has found the experience of meeting many fans of his an enjoyable one.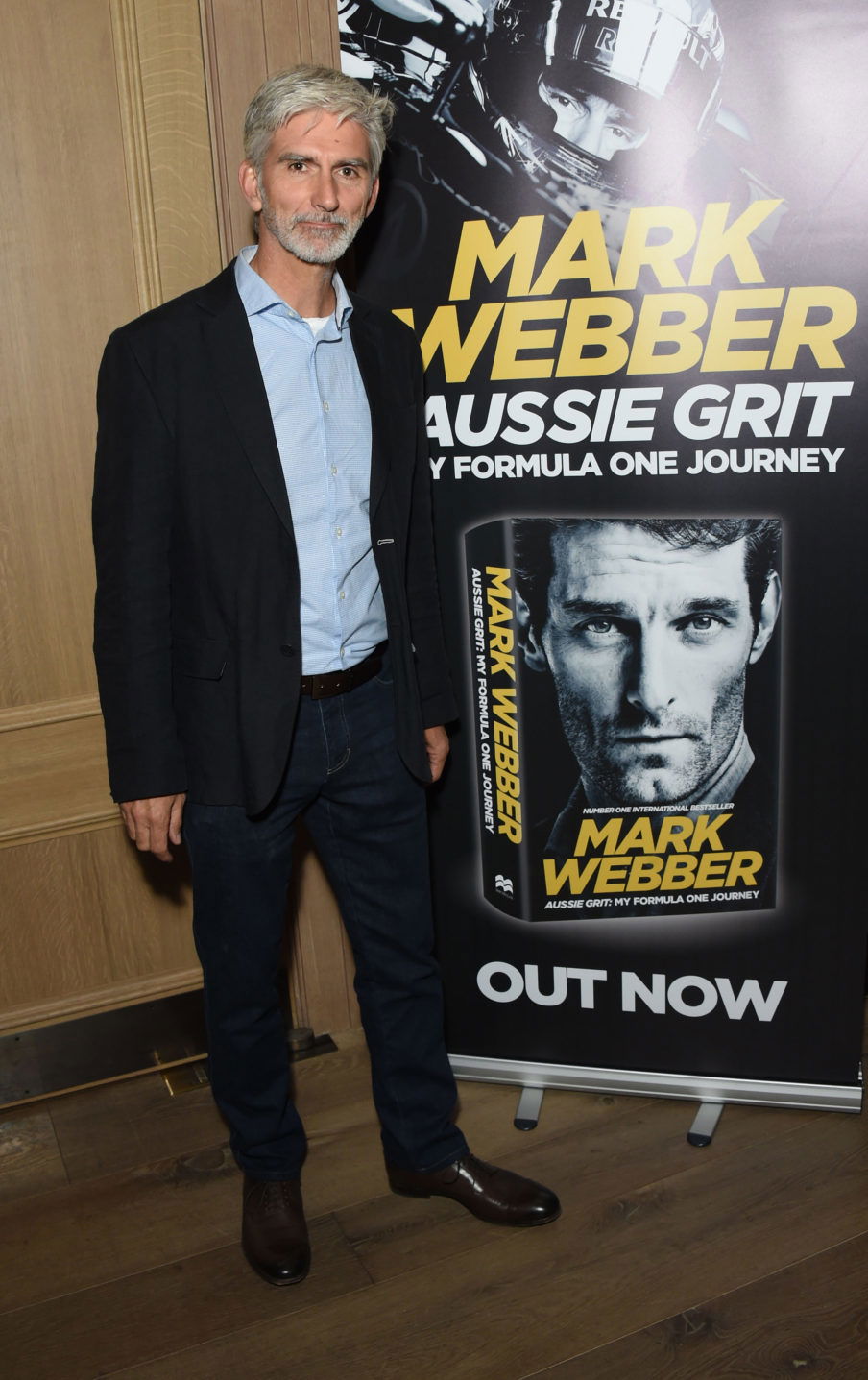 "This week, it's been fantastic," Hill said.
"[I've been] bowled over by the response and it's been terrific to get as much interest as we've had and met all the fans and people who have been following me and are interested in the book. It's got to number one on the Sunday Times [Bestseller Chart], [I'm] delighted.
"It was a very interesting experience [to create the book]. I enjoyed writing, but I didn't enjoy the deadline, that's the only bit!"
His fans were delighted earlier this year when Hill finally joined Twitter to allow his views to be heard more frequently, and he confessed that he has found the site interesting so far.
"I think it's good because you do get some very honest responses. You perhaps would ordinarily you write a letter to Autosport in the past and it would have to go through the filter. There's no filter on Twitter as you know, so you get some pretty direct responses, which is always interesting."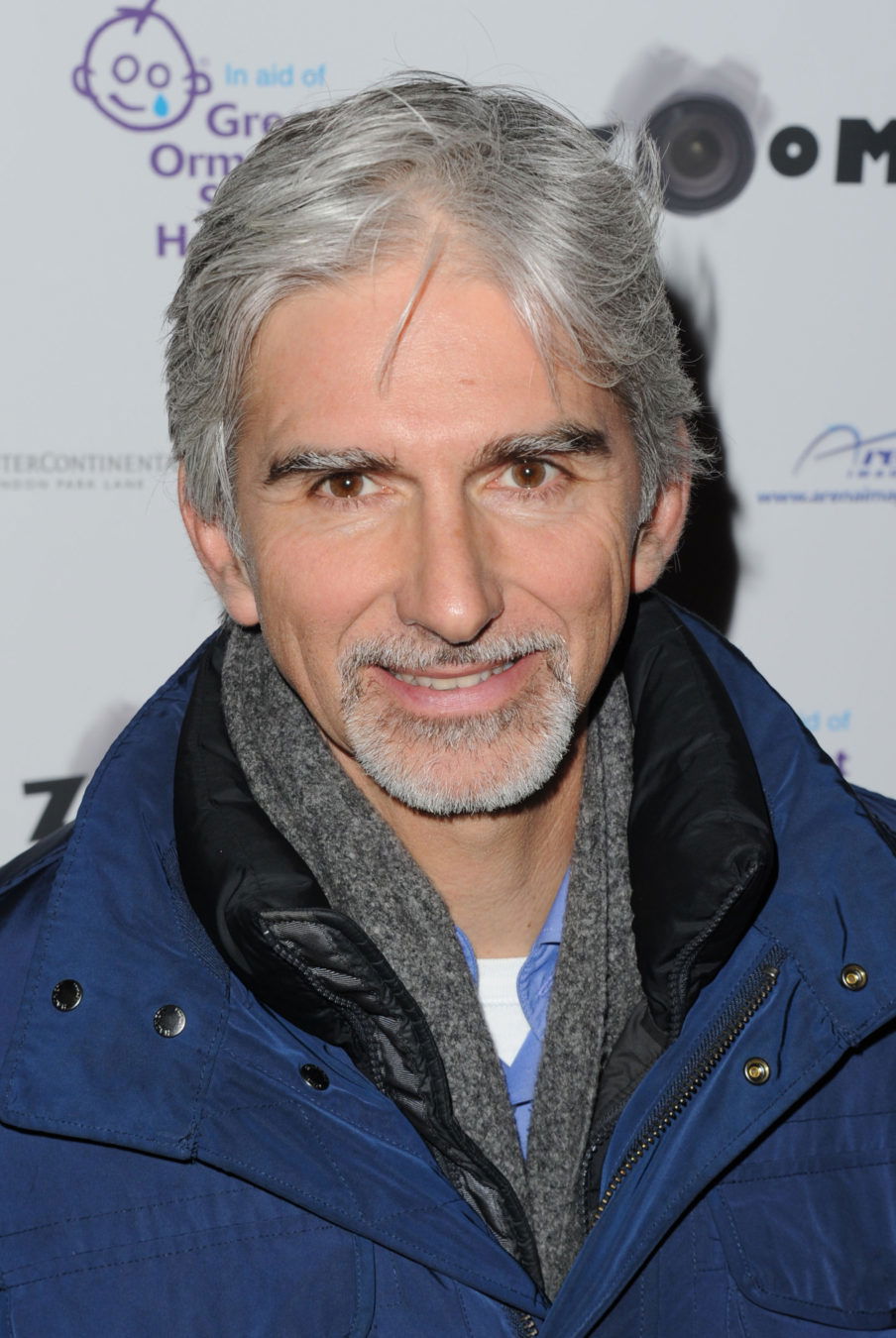 Hill has given a no-holds-barred look on his life in the book, and between other things in his personal life, admits that between his retirement, working with the BRDC and broadcasting, his love of Formula One dipped.
"I didn't follow it too closely in the mid-noughties. I think it's very interesting just reading Mark Webber's book, he was saying that he sort of fell out of love with F1, I felt the same myself and I think a lot of people did."
However, with the likes of the 2010 title battle between five drivers and the start of the 2012 season with seven winners in seven races, he believes that the standard in the sport has been better in recent times.
"There was a period where it seemed not to be providing close enough racing, but it seems to have turned the corner again. It's always going to be a little bit under stress on that side, but you get out what you put in, and the more you look at the sport the more interesting it is and the more rewarding it is."
Having just come back from Singapore broadcasting and having witnessed Nico Rosberg win around the Marina Bay street circuit, he believes that the current season of racing will go down to the wire between Rosberg and championship challenger Lewis Hamilton, with six races still to go until the finale in Abu Dhabi on 27 November.
"I think it's going to be a nail-biter because it's been ebbing [and] flowing like this all season so chances are that it will continue doing that right to the end."
---