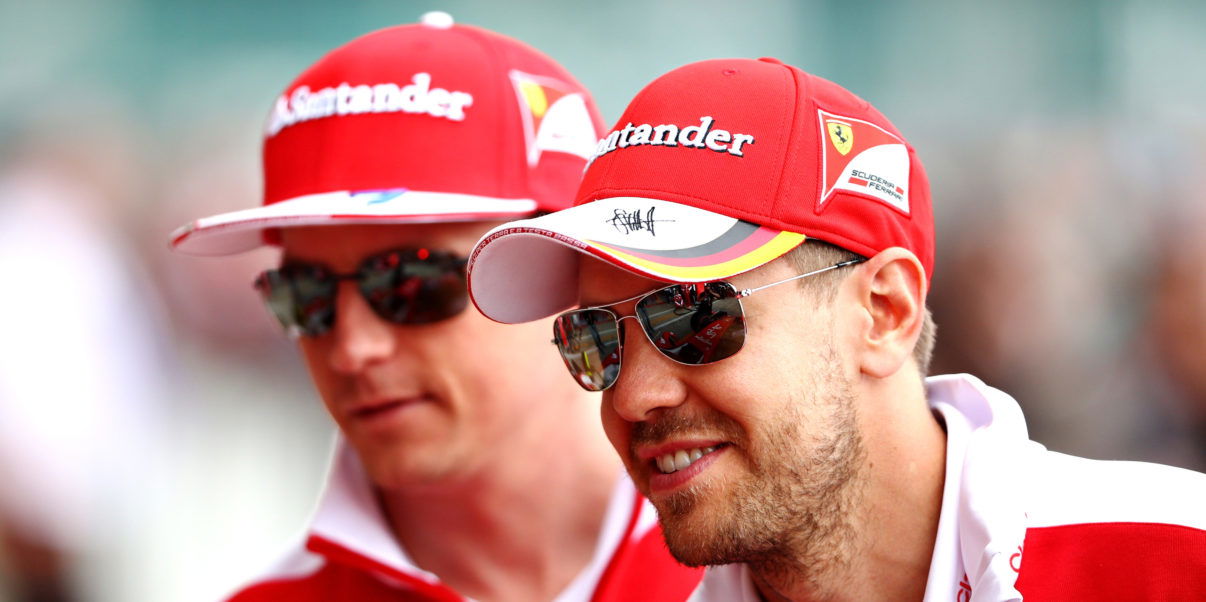 Vettel vetoed Ferrari's attempts to sack Raikkonen
In what is an interesting revelation, Sebastian Vettel vetoed any attempts by Ferrari to sack Kimi Raikkonen, report The Times.
Ferrari announced on Friday that Raikkonen would remain with the team for a fourth consecutive season, much to the agreement of Vettel, who praised Raikkonen for his 'straightforward' approach.
Despite sitting ahead of Vettel in the Drivers' Championship, mainly due to the German's misfortune, Raikkonen has performed solidly this campaign, in comparison to 2014 and 2015, and his future with the team was under severe scrutiny with the likes of Sergio Perez or even Daniel Ricciardo eyeing the second Ferrari seat.
A source close to Maurizio Arrivabene, the Ferrari team principal, told The Times: "Yes, it is a shame none of the youngsters are getting a chance but we know why, don't we? Sebastian is the reason why."
It is no surprise that Vettel wouldn't want a young charger as his teammate as in 2014, Daniel Ricciardo consistently out-performed him and forced him out of Red Bull. Why would Vettel want unneeded competition in his own team when he has his eyes set on Mercedes?
Similar to the days of Michael Schumacher and Fernando Alonso, who both were the out and out number one drivers of the team, they could veto Ferrari's decisions when it came down to the choice of who would drive the second car. Felipe Massa remained with the Scuderia for several seasons despite consistently underperforming as he was no match for Alonso.
---