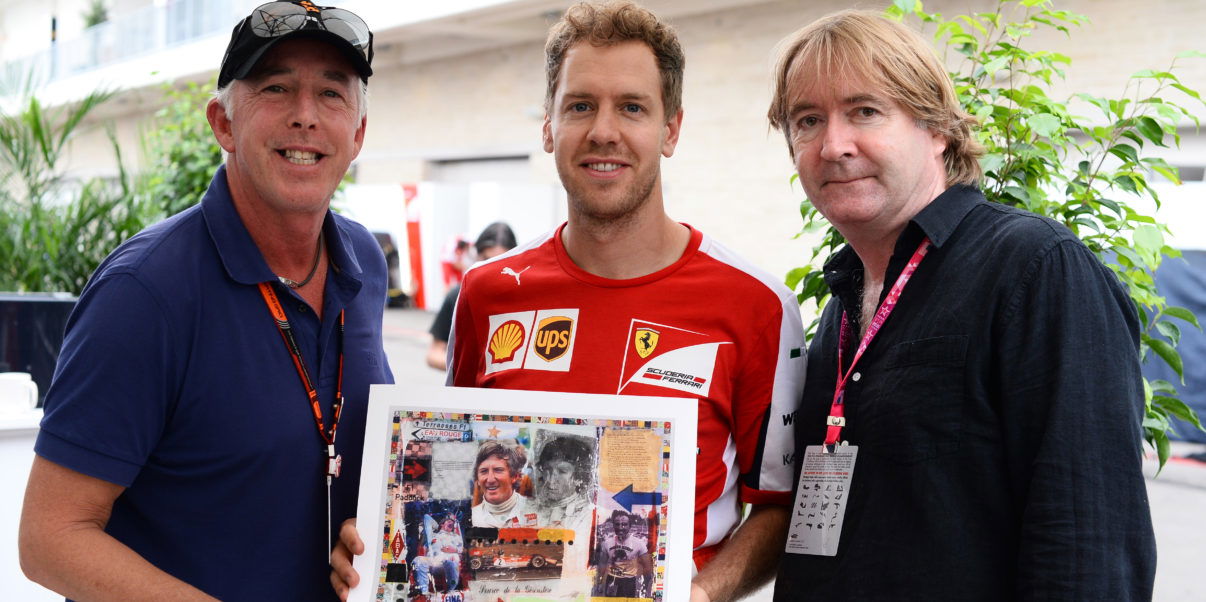 Vettel buys art collection celebrating F1's 32 champions
Four-time world champion Sebastian Vettel has completed the purchase of a 32-piece art collection celebrating Formula 1's 32 world champions from over the years.
These fantastic masterpieces have been constructed by international artist Mark Dickens in collaboration with Keith Sutton of Sutton Images.
Since making his debut in F1 in 2007 for BMW-Sauber, Vettel has expressed strong interest with the history of the sport. The 32 pieces of art highlight each world champions' time in the sport and the legacy they have left.
Dickens uses mixed media, building layer upon layer of photographic transfers, handmade paper, gold leaf, fabric, resin paint and text in a typical Dickens' trademark style to create these masterpieces.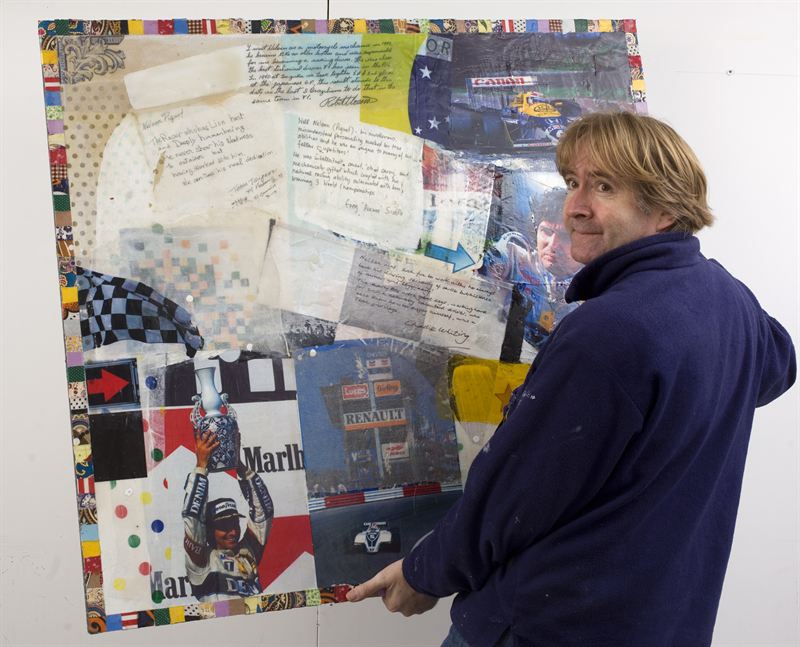 "I have long held an interest in the history of Formula 1 and the champions of this sport," Vettel said.
"When I first heard of this project from Keith Sutton three years ago I was fascinated, but it wasn't until I saw the completed original artworks in London last December that I realised how impressive they are.
"The addition of the quotes collected by Keith from so many different motorsport figures gives a great insight into the champions. I know I will appreciate these works for years to come."
Vettel is pictured above alongside Dickens and Sutton with a limited edition Jochen Rindt print. The German highlighted Rindt as one of his inspirations growing up.
Each painting will include a quote from leading drivers and motorsport personalities to express in their own words what made their particular world champion special.
"Jochen Rindt was a pure racer. He became a true inspiration when I was becoming a man. He was a lunatic in a very positive way, seeking out for any possible challenge on 4 wheels. His loss was tragic as he had so much more to give to Formula 1. He was a great champion. Shame I never met him!"
The full art collection acquired by Vettel can be found here.
---