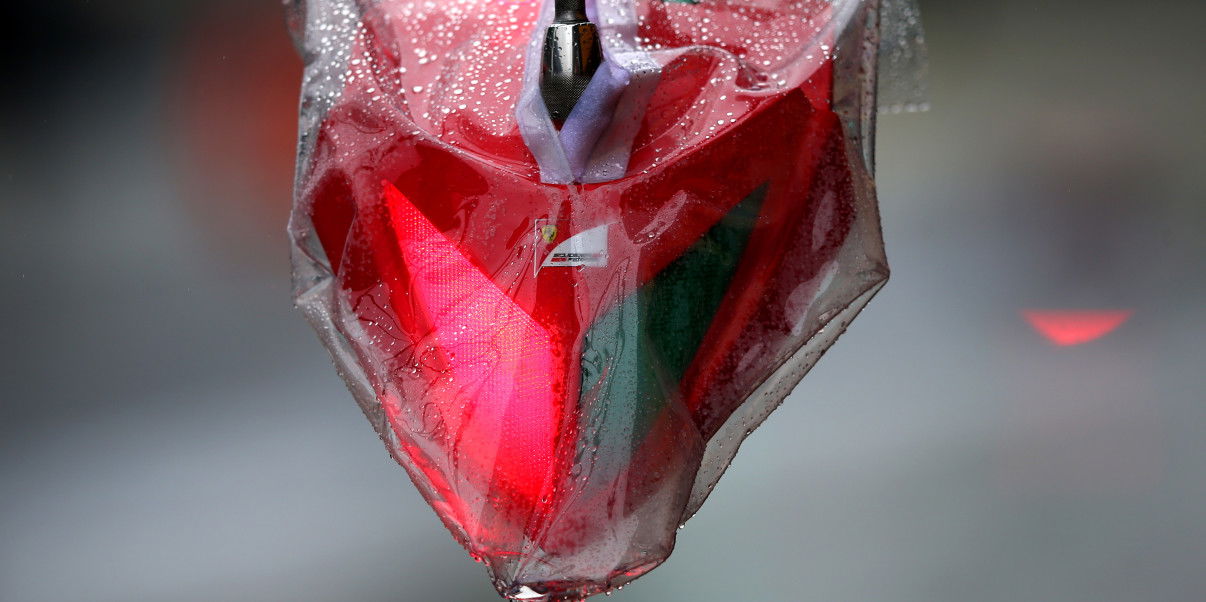 1.85 seconds: Ferrari unofficially clock record pitstop
Ferrari have unofficially set the fastest ever complete Formula One pit stop at 1.85 seconds with Kimi Raikkonen's second change in the Japanese Grand Prix. The data log on the #7 SF-15T suggests the stop was over a tenth-of-a-second faster than the officially recorded two seconds.
The un-broadcasted event happened on lap 28 of the race.
Formula One pitstop times have been reaching new levels of low since refuelling was scrapped. The first sub-2.5 second pitstop was set at 2.31 seconds by McLaren in the 2012 German GP, and the 25 mechanics all received TAG Heuer watches as a reward.
Then, in the 2013 Malaysian GP, Red Bull set five pitstops which all beat McLaren's benchmark – with the quickest being 2.05 seconds for Mark Webber on lap 19, and the slowest just 2.26 seconds.
The record was lowered twice more in 2013. First by Ferrari at Japan, again, who unofficially timed themselves at 1.95 seconds – the first pitstop to be quicker than two seconds…
…and then by Red Bull again in Austin for the United States Grand Prix with the current official record of 1.923 seconds.
We had to wait until 2015 for more unofficial "fastest pitstop" claims, and Ferrari's efforts at Suzuka are not the quickest this year. Mercedes boasted a 1.83 second stop in China, but was incomplete stop as the Silver Arrows' Sporting Director Ron Meadows explained: "We waited three-tenths before releasing the car, to make sure that no error has happened. In our comfortable situation, we can afford this safety cushion,"
---